UNION ROVERS ARE APPROACH SKIS DESIGNED TO GET YOU TO THOSE CLIFF FACES AND FILM THOSE EPIC LINES.
ARE UNION ROVERS RIGHT FOR YOU?
We've been testing the new Union Rovers and want to help you decide if they are the right purchase for you.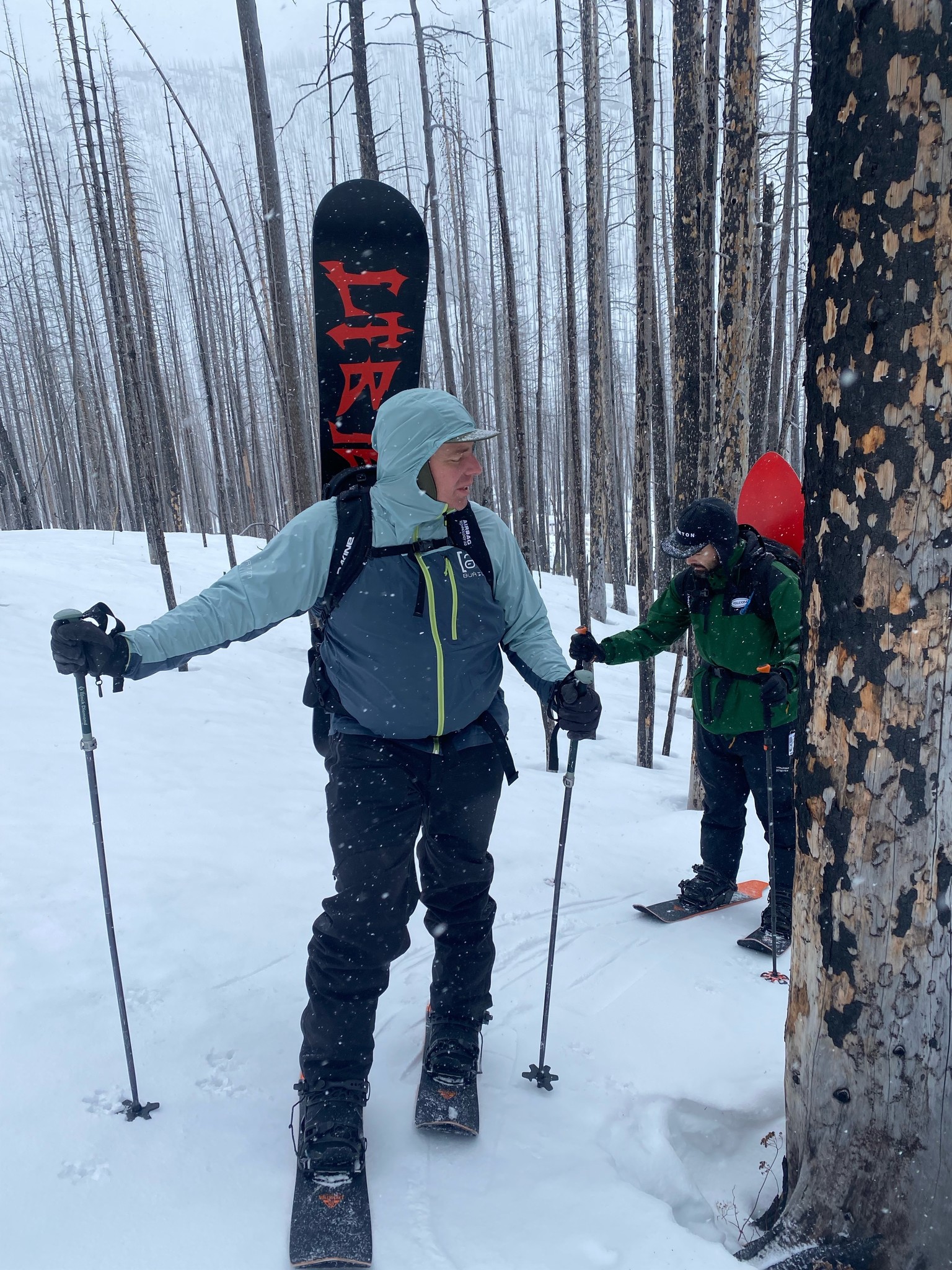 TRENT WILLIAMS & CHRISTIAN NELSON
Here is Trent Williams giving his perspective and insights on the Union Rovers.
I've been using the Rovers for two seasons and consider them a super important tool in my backcountry kit, along with splitboards, Verts, etc.  They don't completely replace a splitboard, but they do work really well in many situations. They even open up certain opportunities that a splitboard cannot.  
      They are incredibly light and maneuverable compared to a splitboard.  One of the worst culprits for fatigue on a big backcountry day is having extra weight on your feet. An extra pound or two on your feet will tire you out faster than having an extra 10 or 15 pounds in your pack.  They kick turn better than a splitboard, they climb way better than snow shoes, and actually glide pretty well on the flats.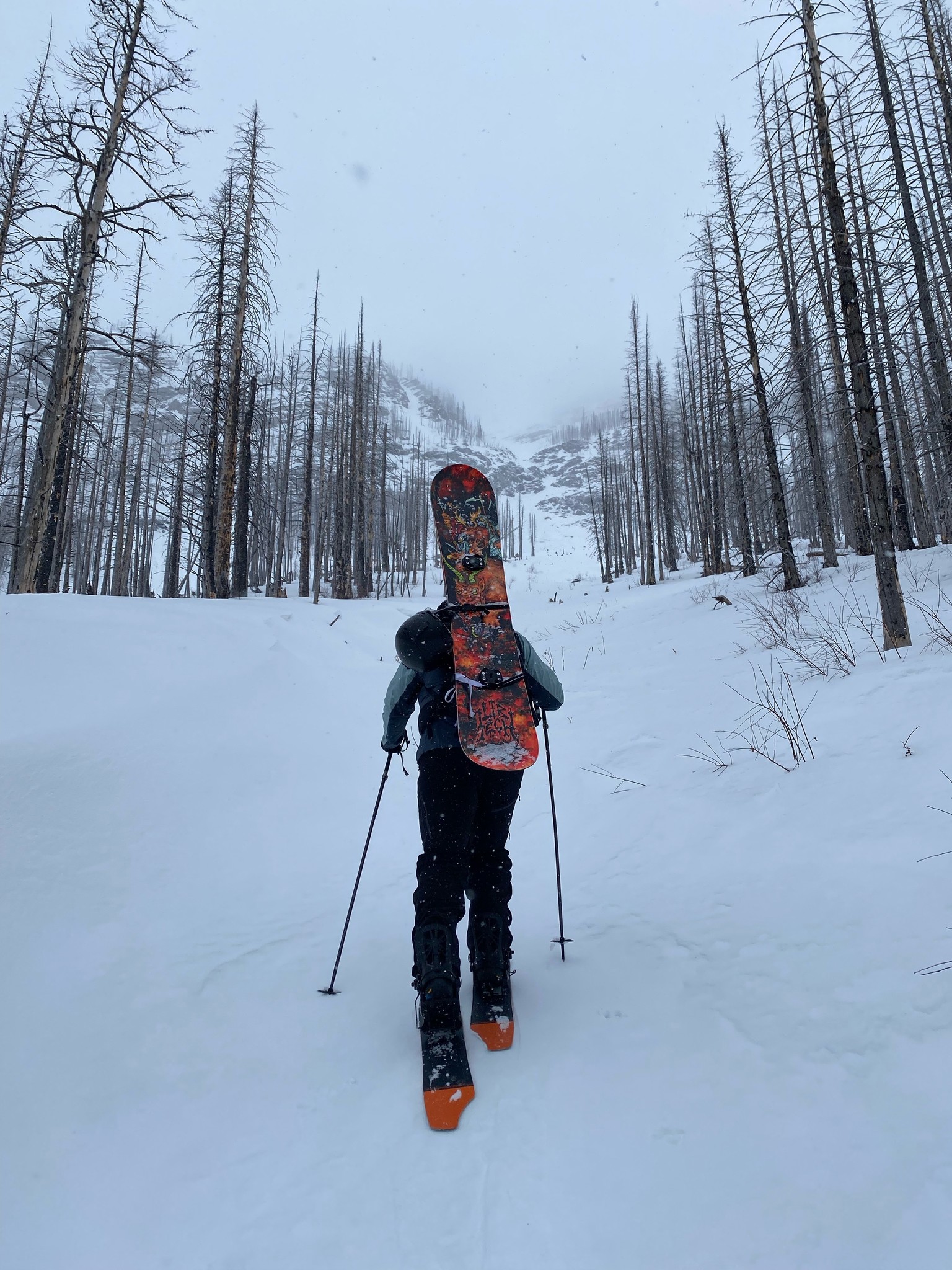 They work in most snow conditions but don't float as well as a splitboard in touring mode. It's only been a problem in the lightest and deepest days so far. 
       I love that they used the Voile splitboard hole pattern so they are compatible with virtually all splitboard bindings.  When you pair them with the Union splitboard bindings and their disc system, it allows you to bring any of your regular snowboards into the backcountry. This is awesome if you are looking to get into backcountry riding for less money than a full splitboard and bindings setup. It's also great if you are picky about the performance of your board.  Splitboards are getting better every year but there is still a slight performance advantage with a regular snowboard, especially for freestyle riding.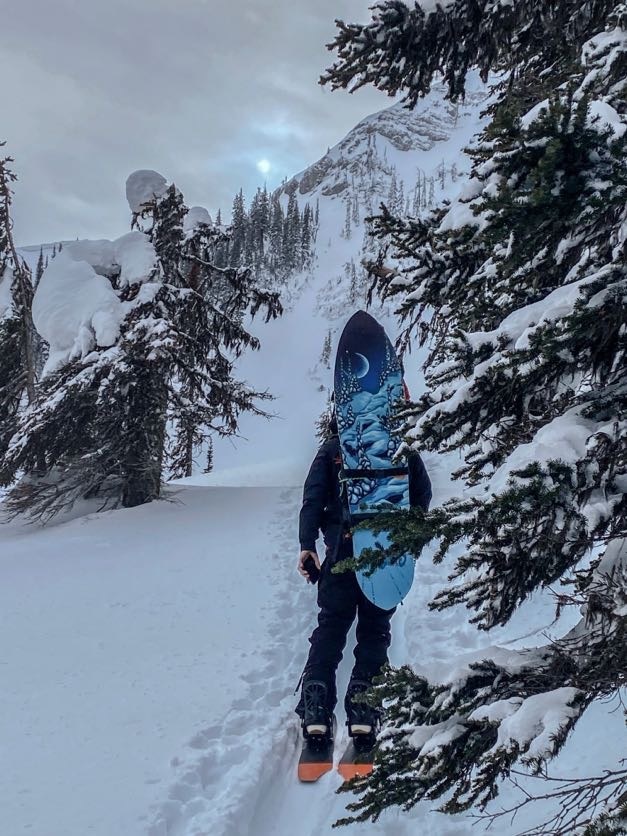 It's really nice that the climbing skin is fixed in place on the bottom of the Rovers. The Change-overs from touring mode to riding is easier and quicker than the average splitboarding setup because you don't have to deal with the skins. The down side of that is that it's more of a hassle if the climbing skin becomes damaged or worn out. They will have to be carefully removed and replaced. This is inevitable if you use them enough. 
      My favourite thing about the Rovers is that it opens up the world of pow surfing. Almost anywhere you could take a splitboard, you can now take a pow surfer. Glide up to the top of the line, strap the rovers to your pack, and surf! Getting that binding-free feeling on some of the lines I've been riding for years, makes everything new and exciting again.
Check out our selection of Union Rovers on our website and drop us a line if you have any questions
Free shipping over $150