IMAGINE IF YOU HAD THE OPTION TO SKATE A MINI RAMP AT SCHOOL FOR RECESS. LCI HIGHSCHOOL IN LETHBRIDGE, ALBERTA NOW HAS A SKATEBOARDING CLUB WITH THEIR OWN INDOOR MINIRAMP.
When Corey Hoffner and Darren Majeran, who are both teachers at LCI Highschool, approached us in the store about the potential for LCI to have an indoor mini ramp our eyes lit up! 
Brian and I becoming jealous with envy for all the highschoolers that will now have an indoor mini ramp to skate at recess. We were hardly allowed to even bring our skateboards onto school property when we were in school. 
After tossing around some ideas and sizes for the mini ramp we suggested going with the 16' length - 4' high with a 5' extension. We wanted kids to properly progress and be ready for the outdoor skateparks in the spring. Learning tricks on smaller ramps all winter and then bringing them to the 6' quarter pipes at the skatepark usually doesn't go over well. The kids at LCI will now be able to progress and transfer their skills to all skateparks with ease learning new tricks on their ramp. 
With Corey taking the lead and seeing the project through from start to finish, we volunteered our time to help out where needed. The skateclub of LCI was able to participate with the monumental build.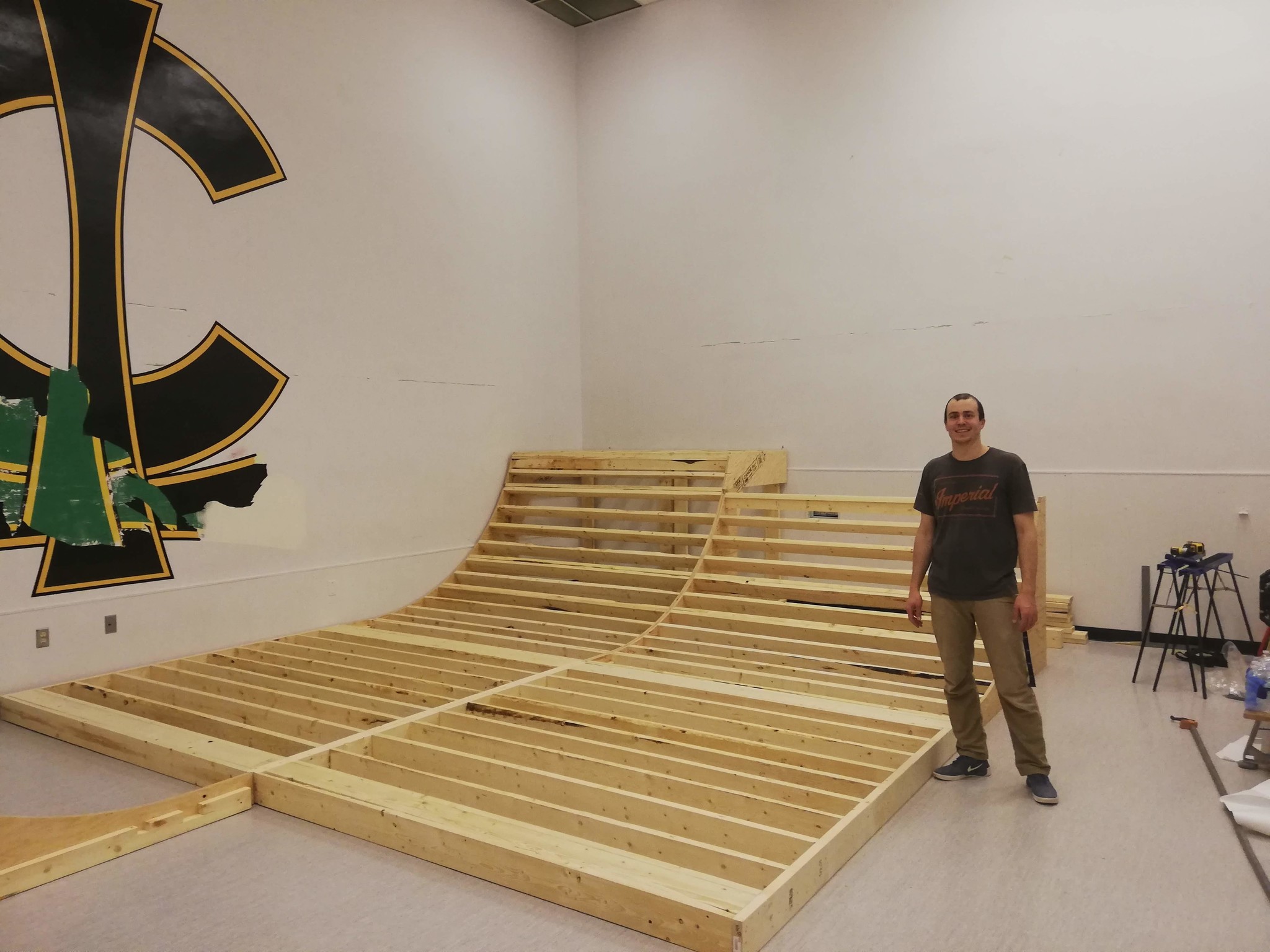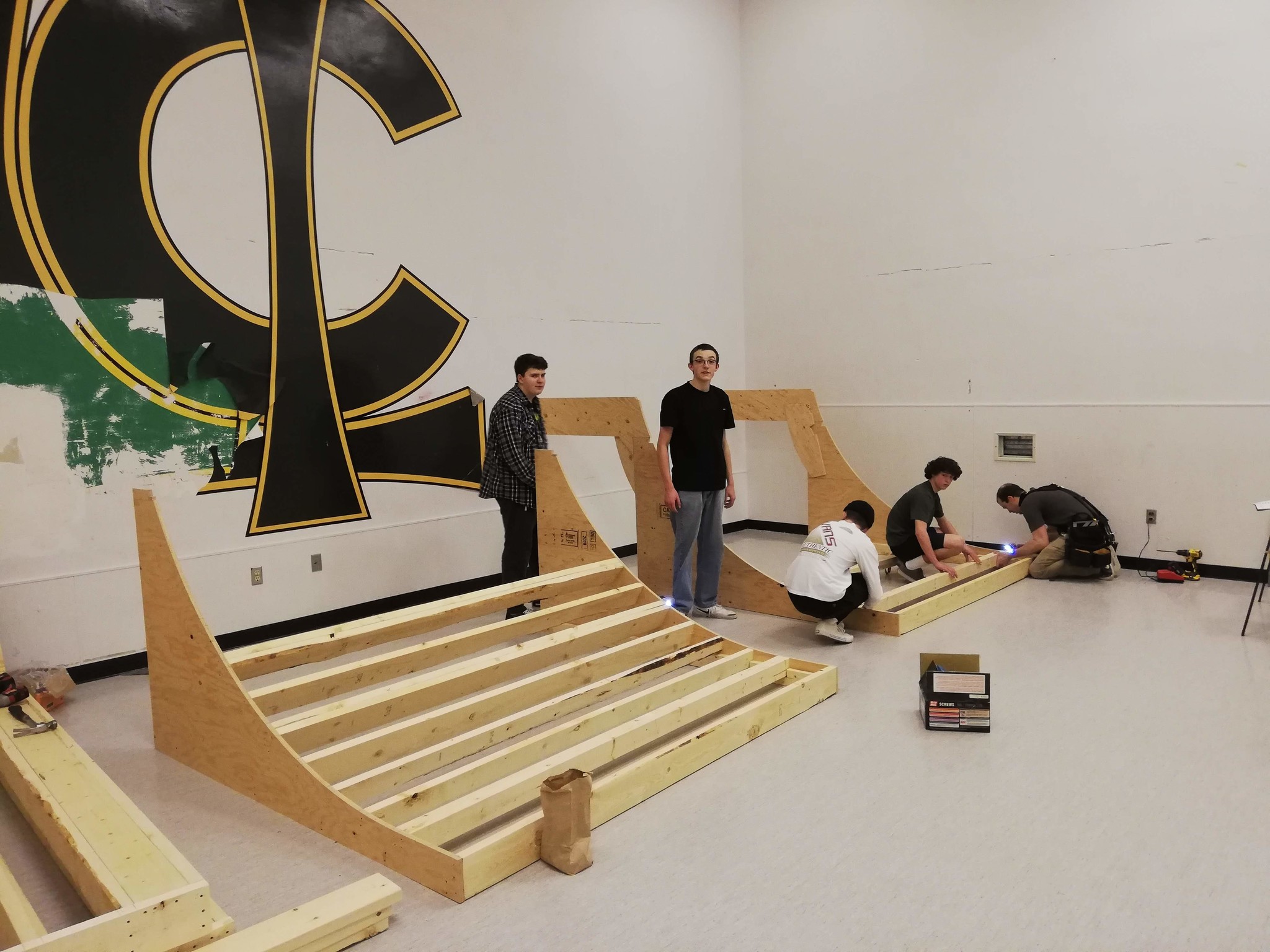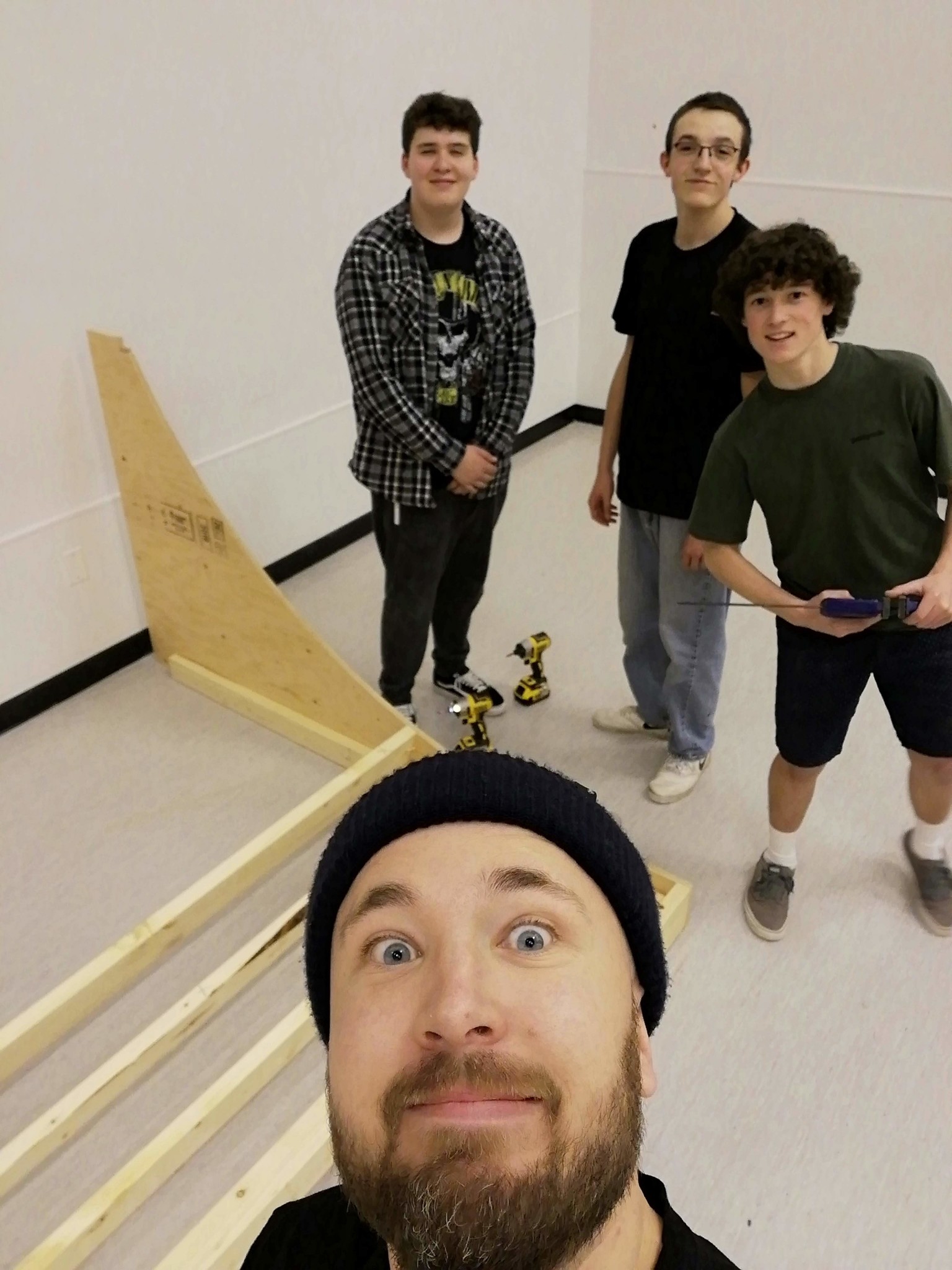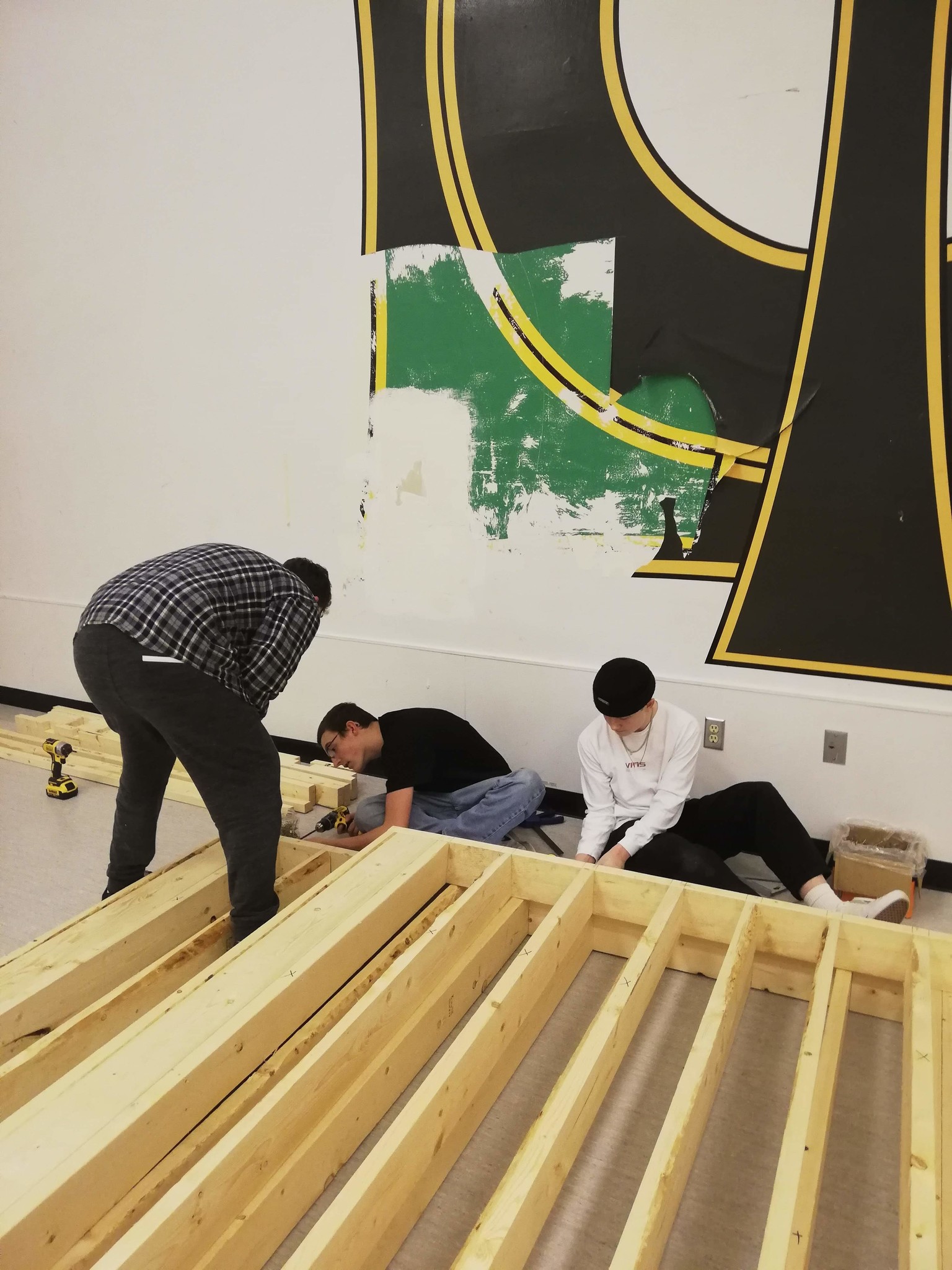 We recommended the Skate Ramp Parts company out of Whitefish, Montana. Their templates are easy to follow when building their ramps. Using skatelite to ensure safety as well as longevity was key to help mitigate risk of wear and tear over the next 15 plus years. 
Here's Boarderline Team rider Brodie Forsyth with a F/S flip 
Darren's son Nate Majeran has been using the ramp consistently, his improvement and progression has been amazing to watch. 
The Lethbridge Skateboard Association also contributed funds to help the ramp get built. The LSA and the good people of Lethbridge are making our city one of the best skateboards towns in Canada. Onto the next project!
Thank you to all the people that made this happen and to LCI for supporting skateboarders.