Posted on
By Ian Gauthier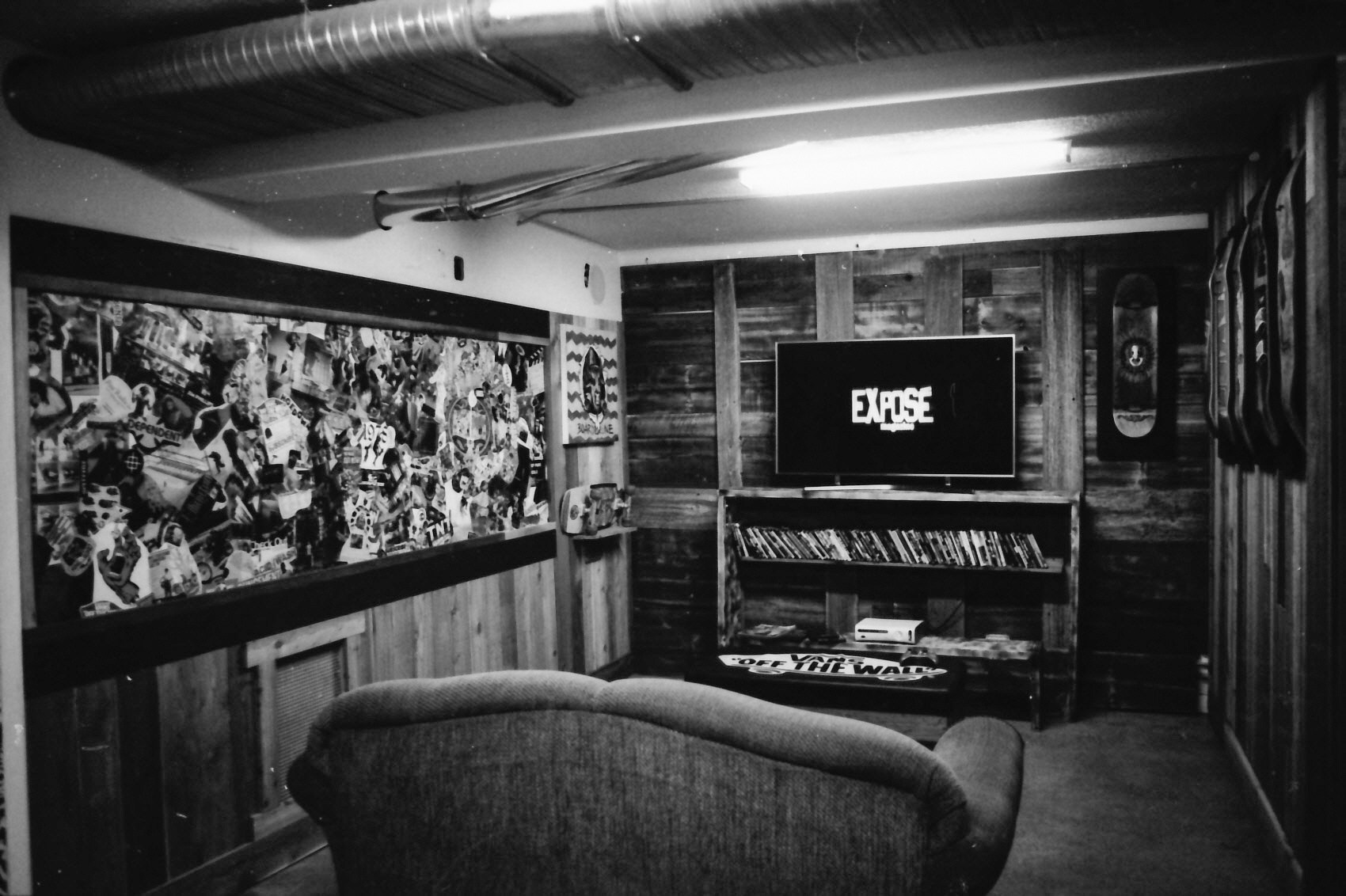 Here is a quick walk through of the summer time layout of Boarderline Skateshop .
Boarderline Skate and Snowboard shop has been running since 1989 and has gone through different owners and locations. Boarderline is currently located at 619 4 avenue South in downtown Lethbridge. We have a shared spaced with the Populess Company who sell their own line of clothing as well as manufacture their own leather wallets and belts right in the store. You'll also find a lot of timeless garments and shoes from Redwing, Filson, Naked and Famous, and Freenote to name a few. Check out their website at WWW.POPULESS.COM 
You'll find Boarderline in the basement of this location which actually makes us a true "underground" skate shop. Now owned and operated by Brian Smith and Myself (Ian Gauthier) who were previous managers of Boarderline before taking over the reigns. Changing from a two level store to just the basement has allowed Brian and I to turn Boarderline into the skateshop that we have always dreamt of when we were growing up. We only include the brands that we respect and our primary focus in the shop is selling skateboards in the summer and snowboards in the winter. 
Here is the layout of our store.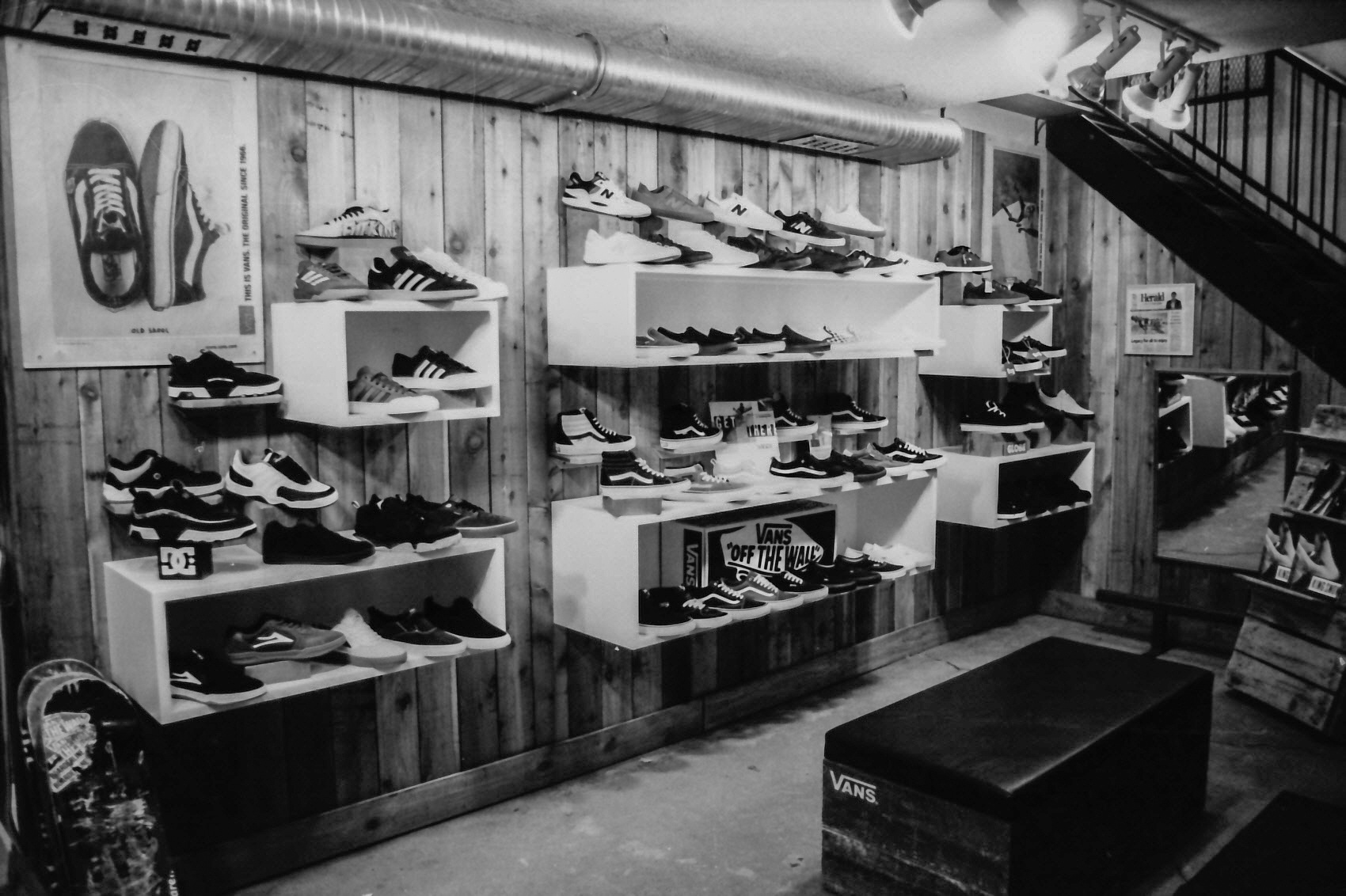 As you walk down the stairs into our store you walk straight into our shoe section. You'll find brands such as Vans (Unisex sizing 4.5 to 13) Adidas, DC Shoes, Lakai, Emerica, New Balance, Globe, State, and DVS.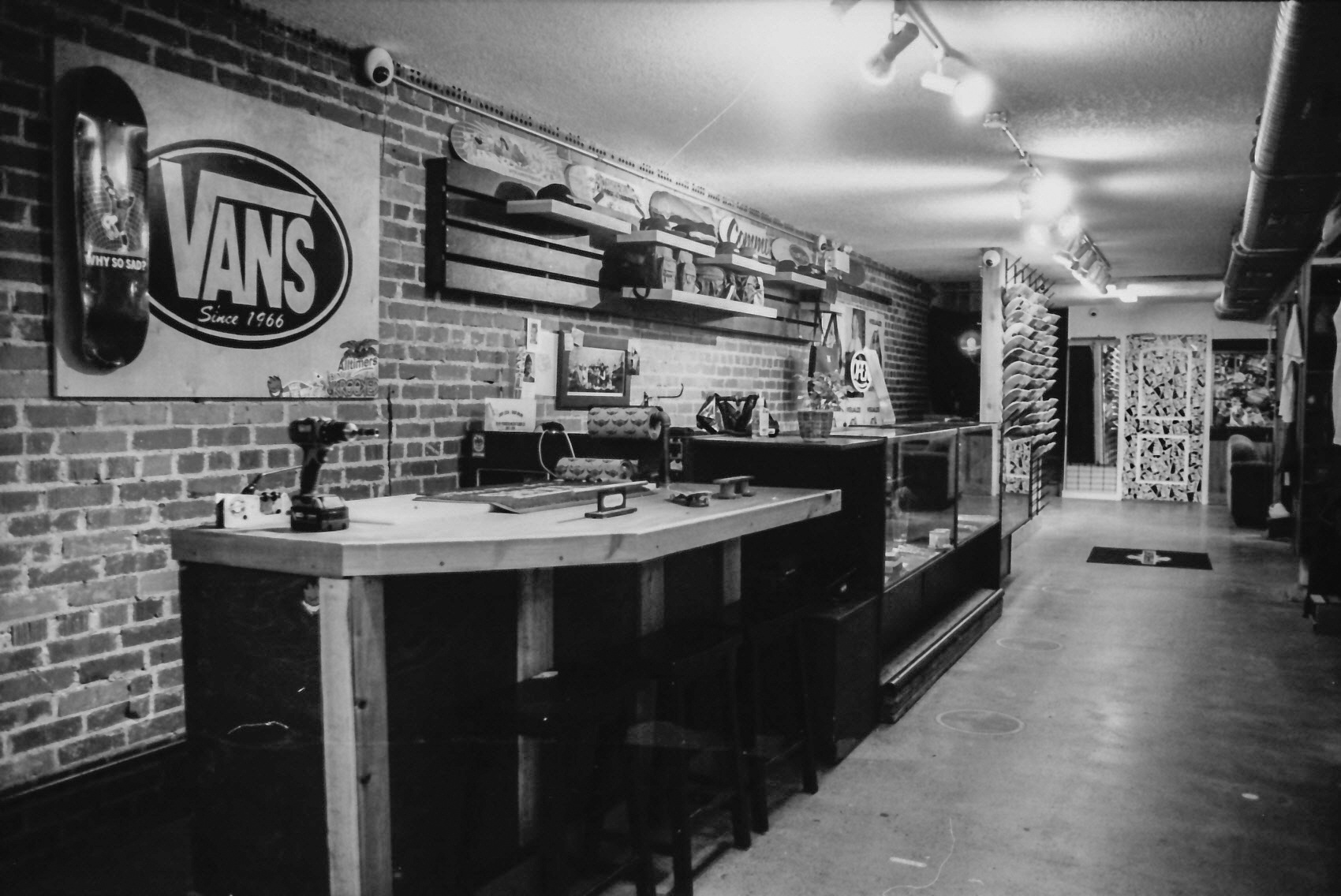 Just past our shoe wall is where our skate counter begins. When we set up your skateboard or snowboard you can pull up a stool at the bar and ask us any questions your have about your new gear while we ask you if you want a tasty beverage while you wait. In our skate counter you'll find all our accessories, trucks, wheels, bearings and some of the finer things in life.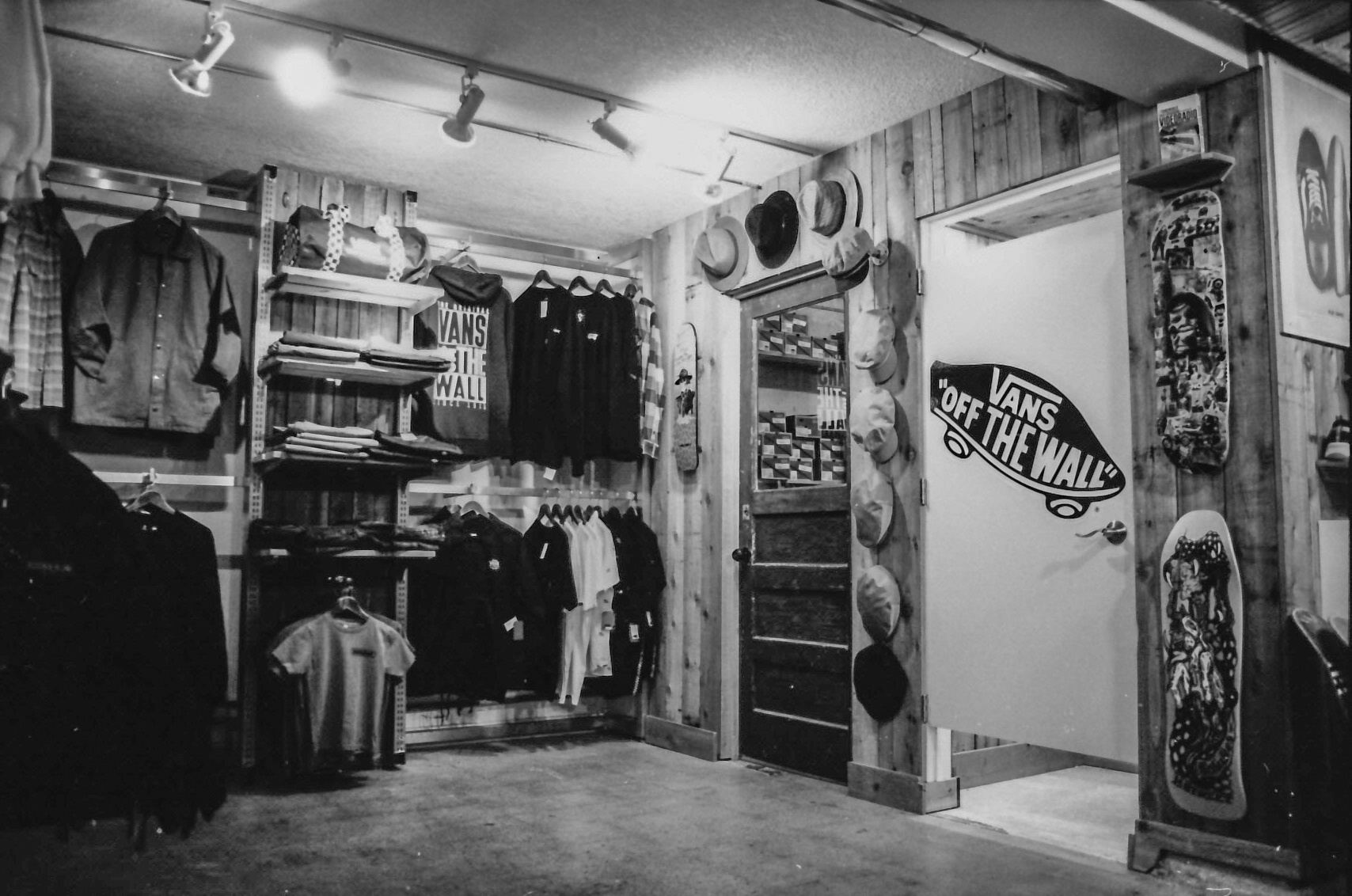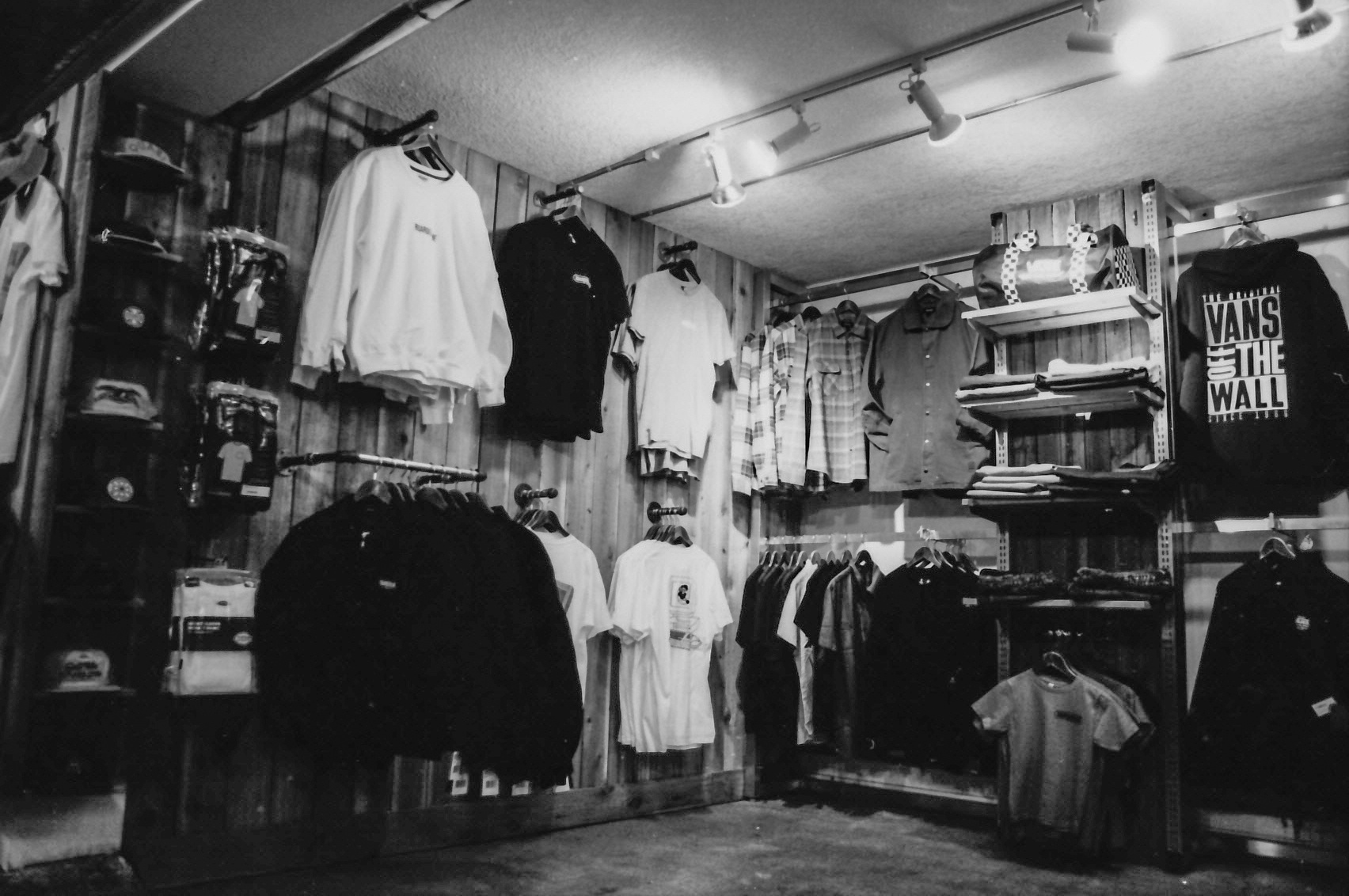 Beyond our shoe wall, our store consist of 4 nooks. In "NOOK 1" you'll find our change room and a  storage room where we store all our shoes. In this nook we carry brands such as Vans, Brixton, Dickies, and our own Boarderline Apparel.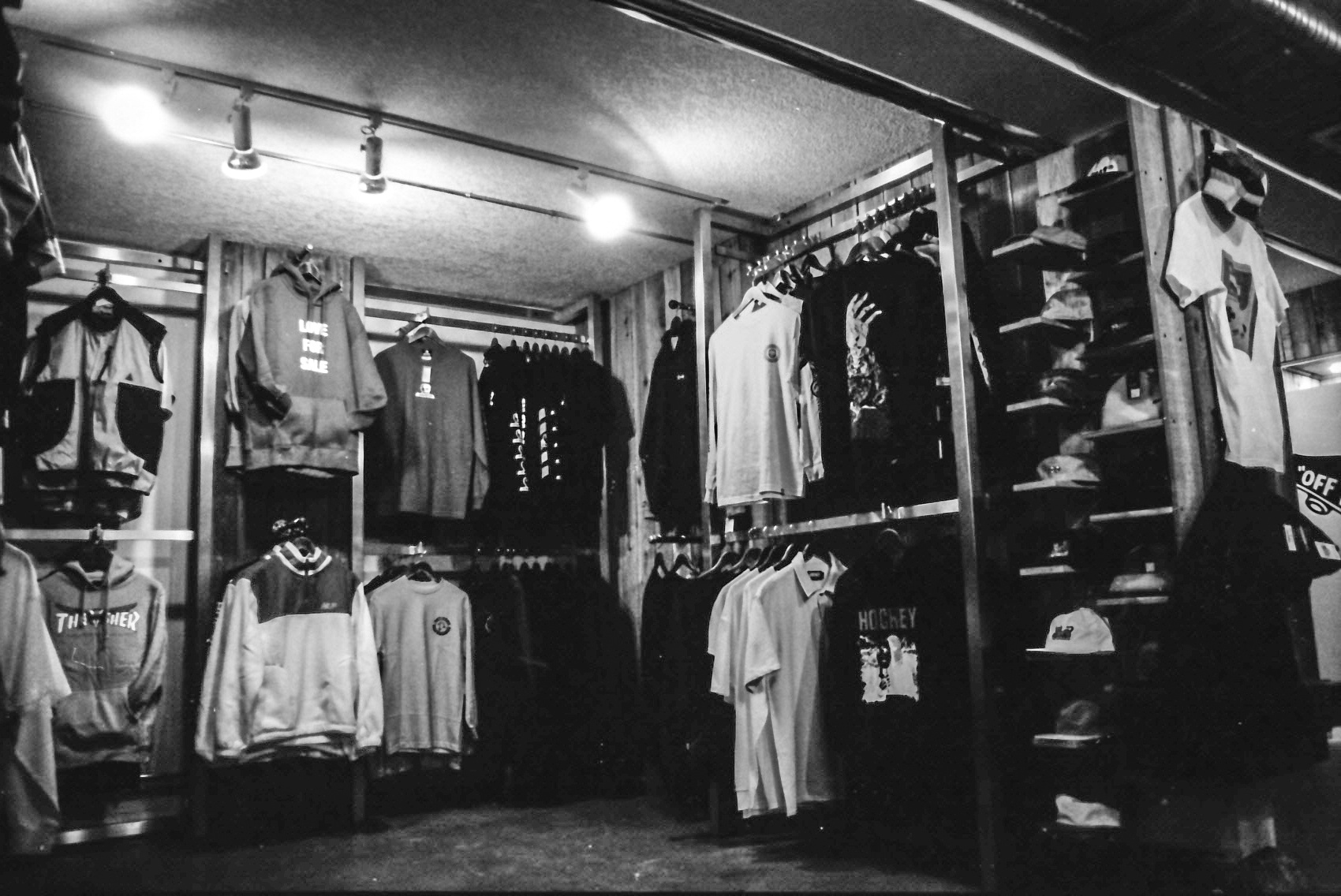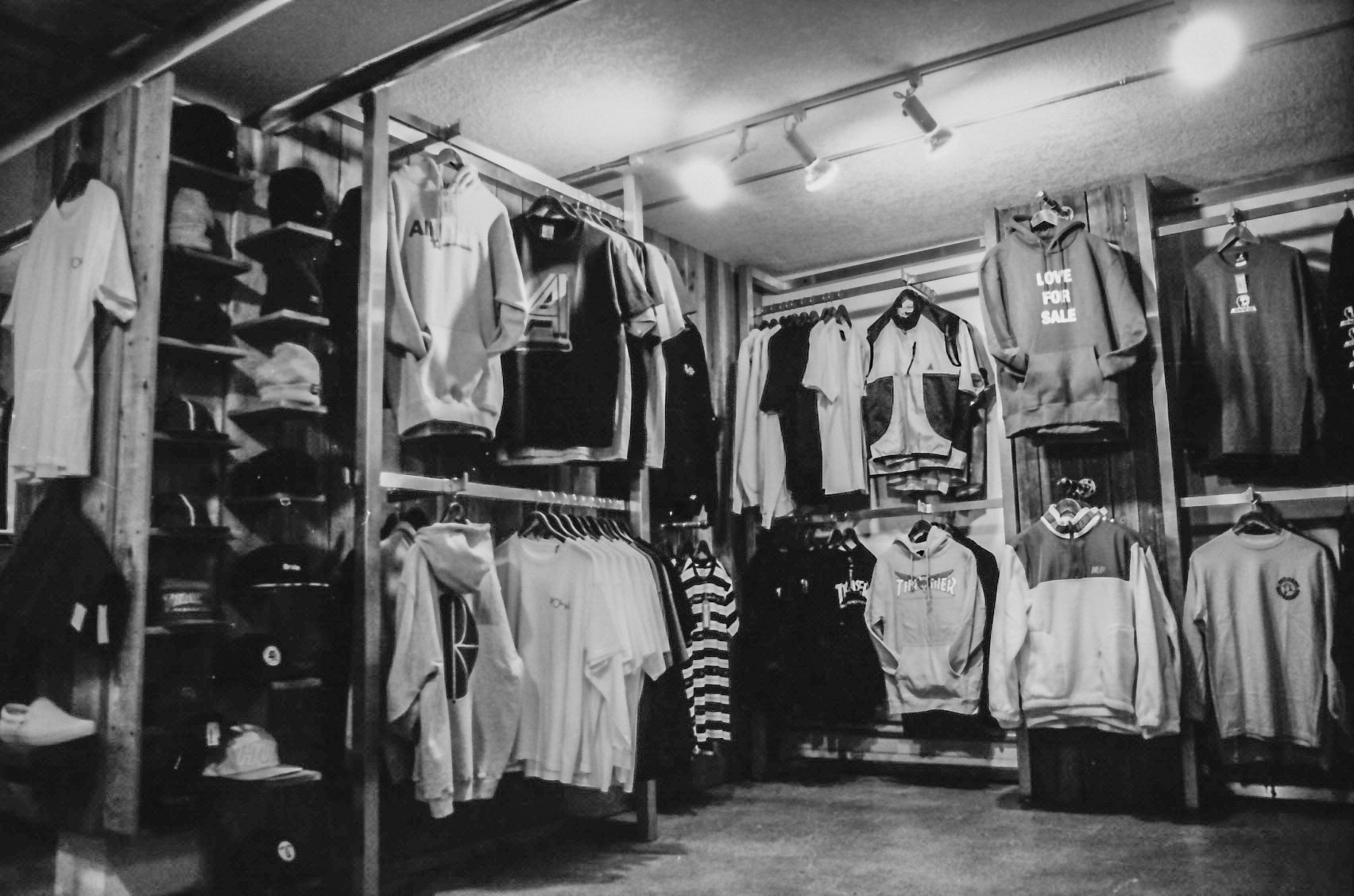 "NOOK 2" is our main apparel section where new clothes and brands are arriving daily. Some staples that you'll find in this section are Hockey, Polar, Huf, Alltimers, Thrasher, Deluxe brands, Welcome, and all your core skate shop brands like Indy, Skull Skates, etc.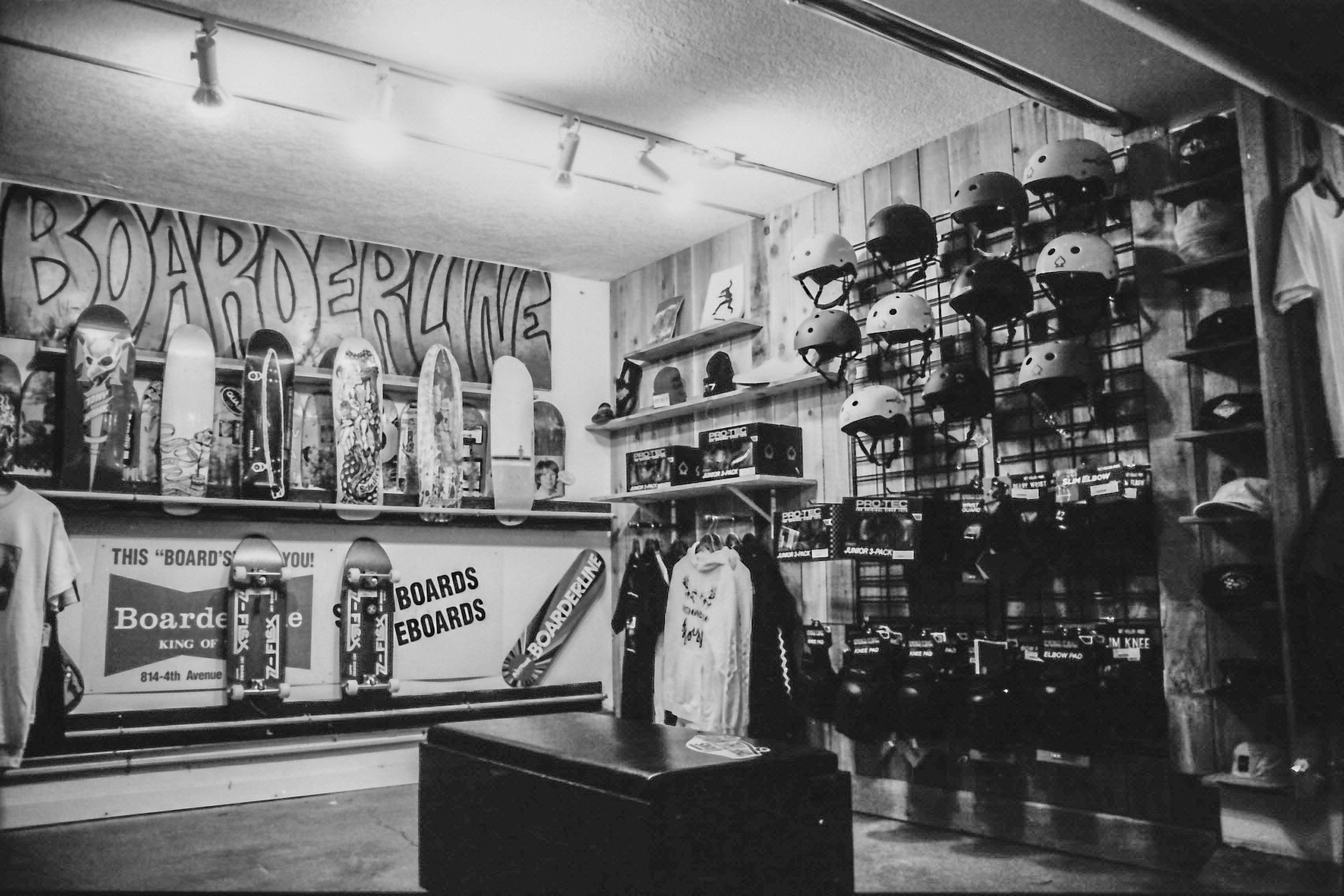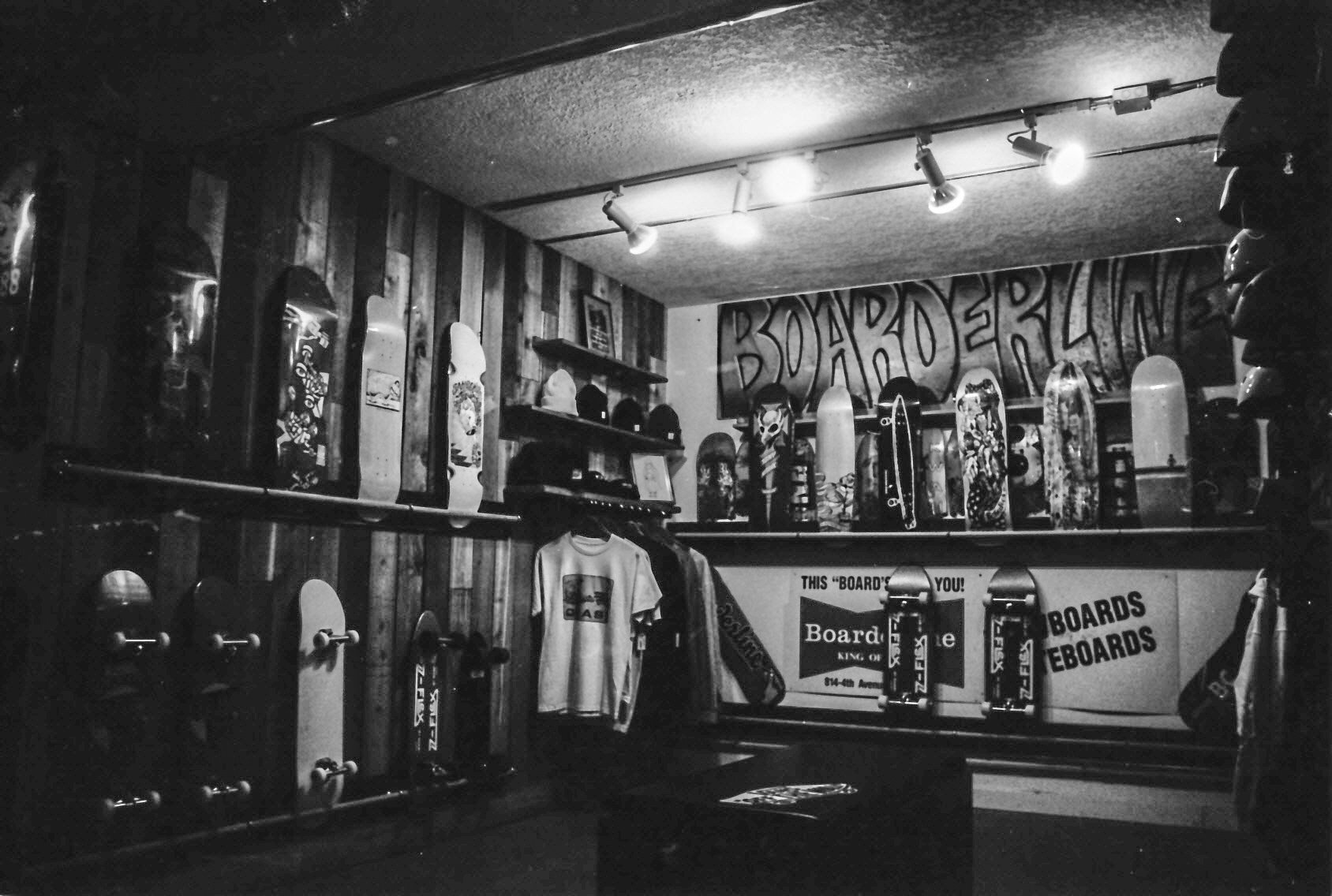 "NOOK 3" is directly in front of our skate deck wall. Being a skateshop we also want to keep you safe. When you need skateboard pads; what better place to get them then your local skateshop. You'll always find our skate pads stocked up from PRO-TEC and 187 Killer pads. We showcase our 917 and Quasi apparel in this nook. The walls will be littered with skateboard completes and cruiser decks to get you into skateboarding or get you somewhere faster.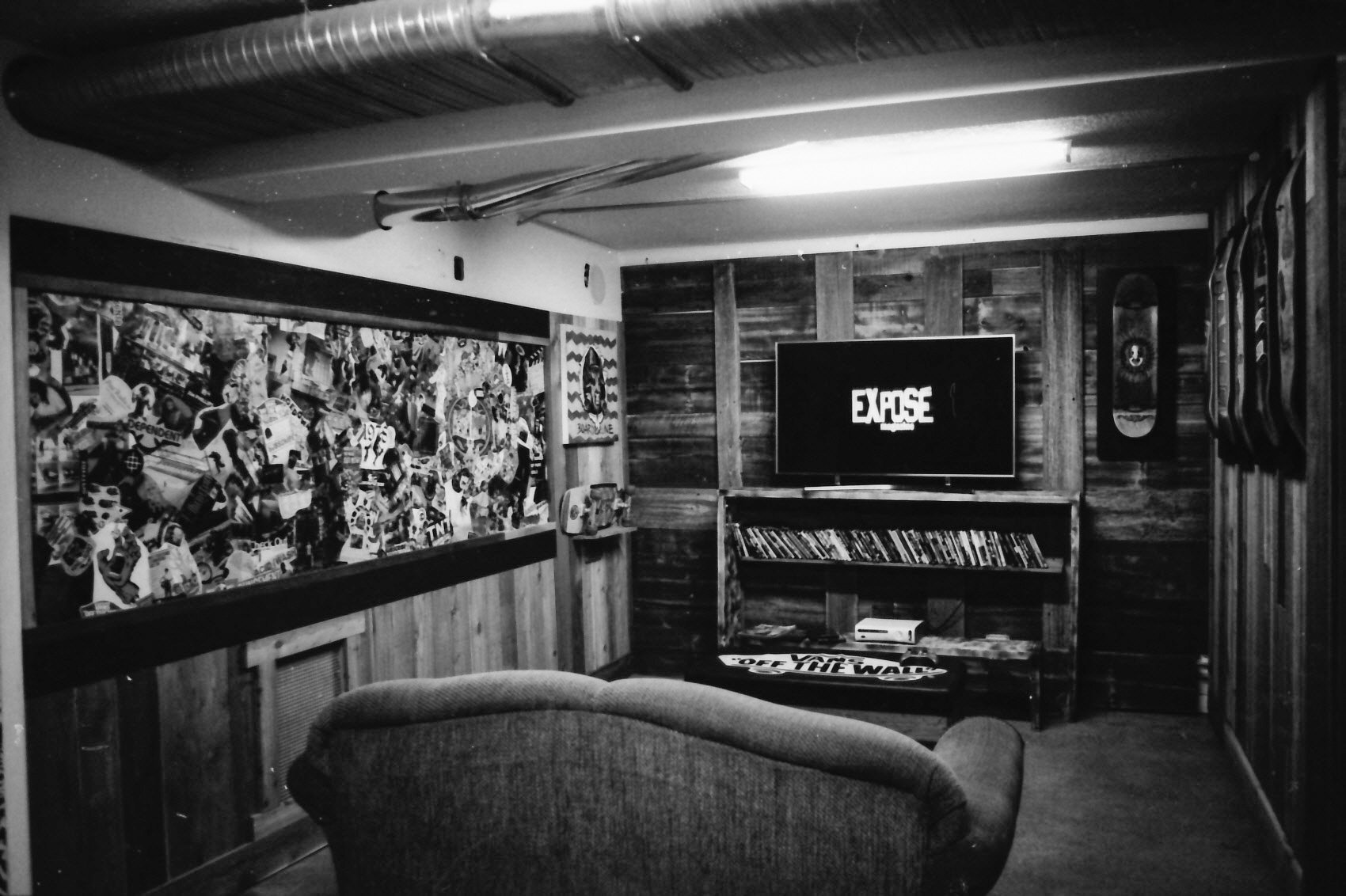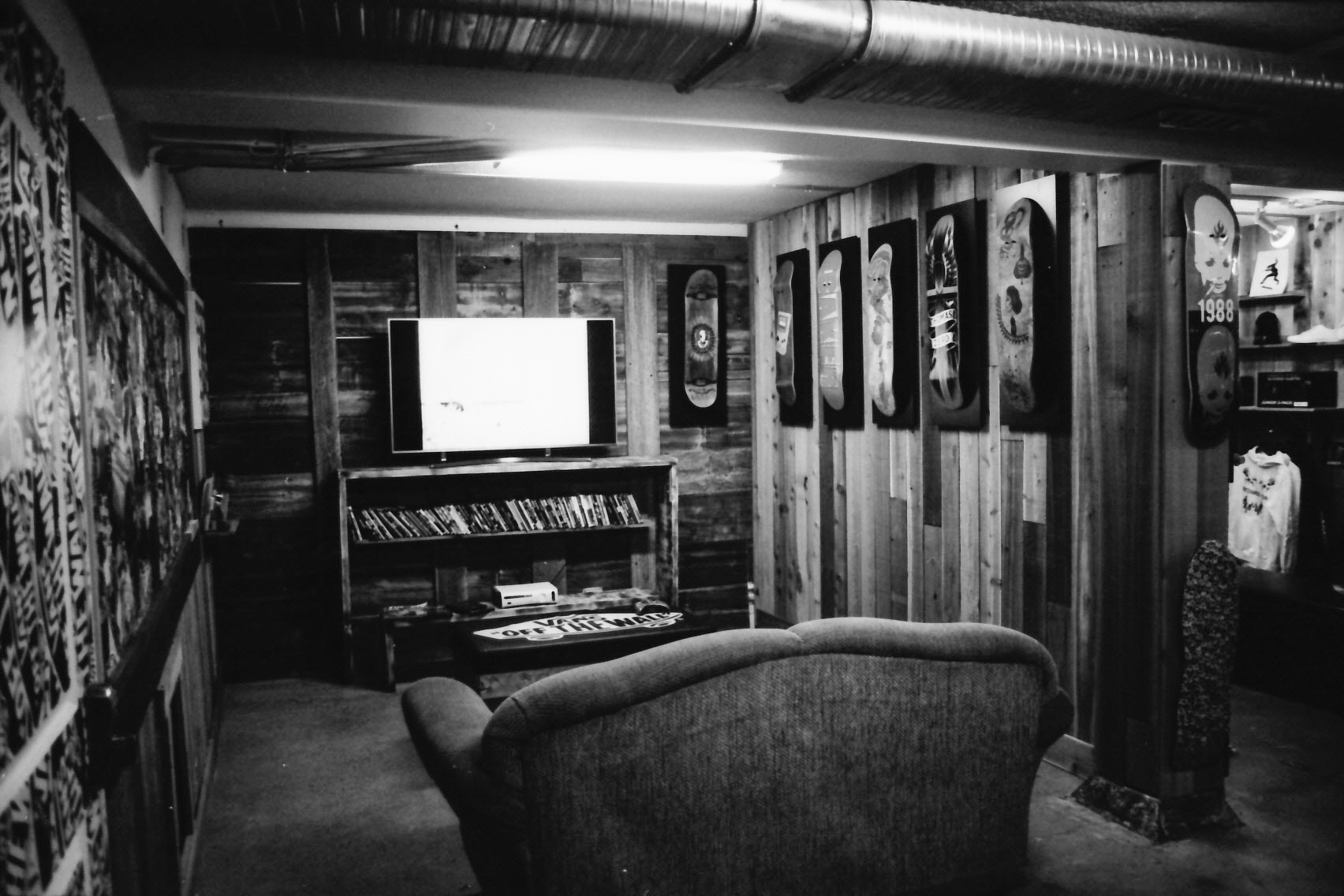 "NOOK 4" What do we do with nook 4 in the summer time? Fill it with more clothes or have a spot for our customers to hang and watch their favourite skate video or play skate 2? Nook 4 is inspired by us growing up as kids and spending hours at our local skateshop. Growing up in the country outside of Ottawa, I would spend hours hanging at Top of of the World skateshop waiting for my Mom to pick me up after skating downtown all day. Watching videos with the staff members on their break and seeing your favourite team riders grab new skate gear were always good times. It was always much more than that because it was a safe place and that my parents trusted Eric Dionne and staff to look out for me. Our shop is always a safe place for people to hang, wait for a ride, or just escape the house on a rainy day.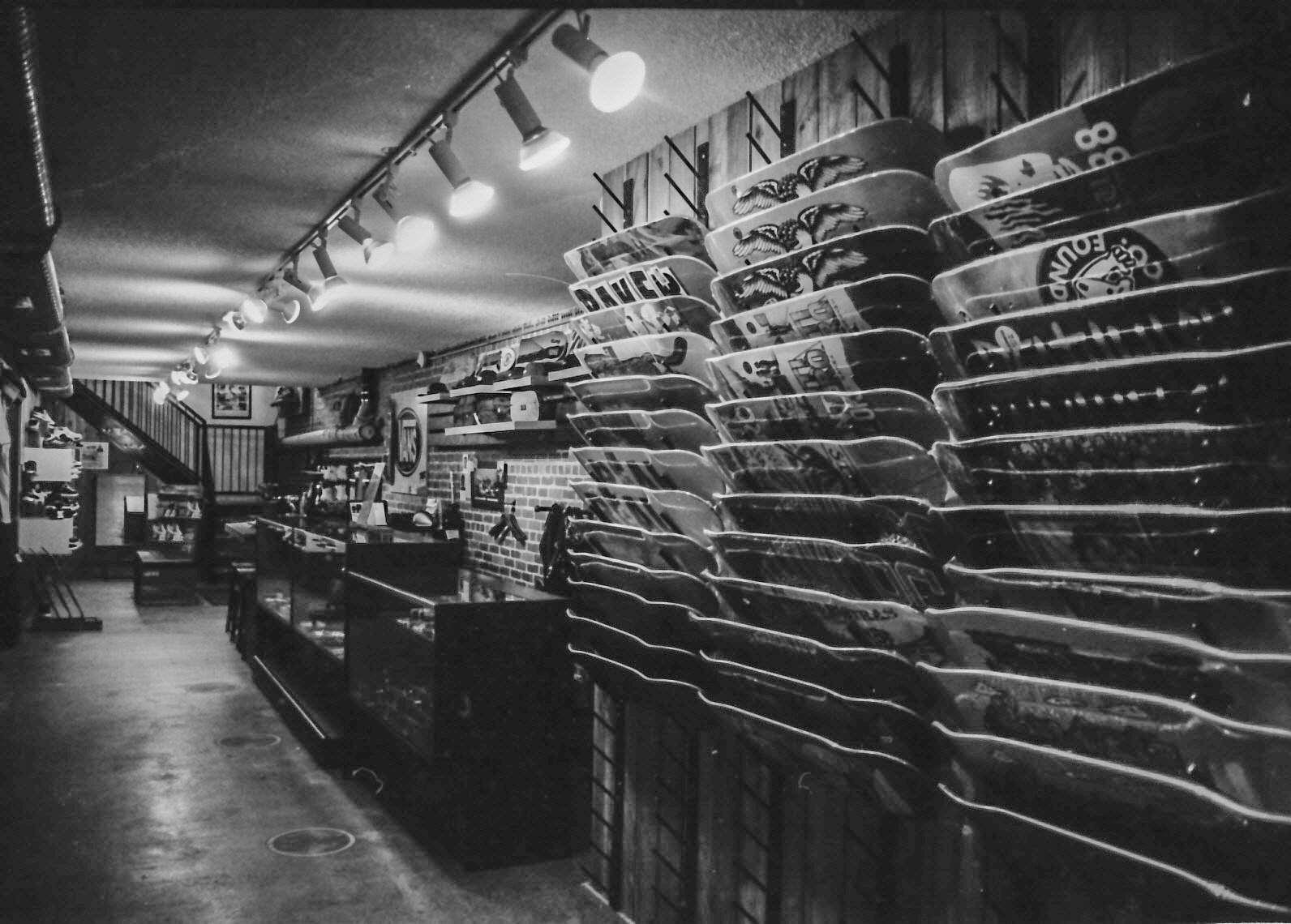 Boarderline Skateshop Located 619 4 Avenue South 
All photos shot with Minolta X-700