Posted on
By Ian Gauthier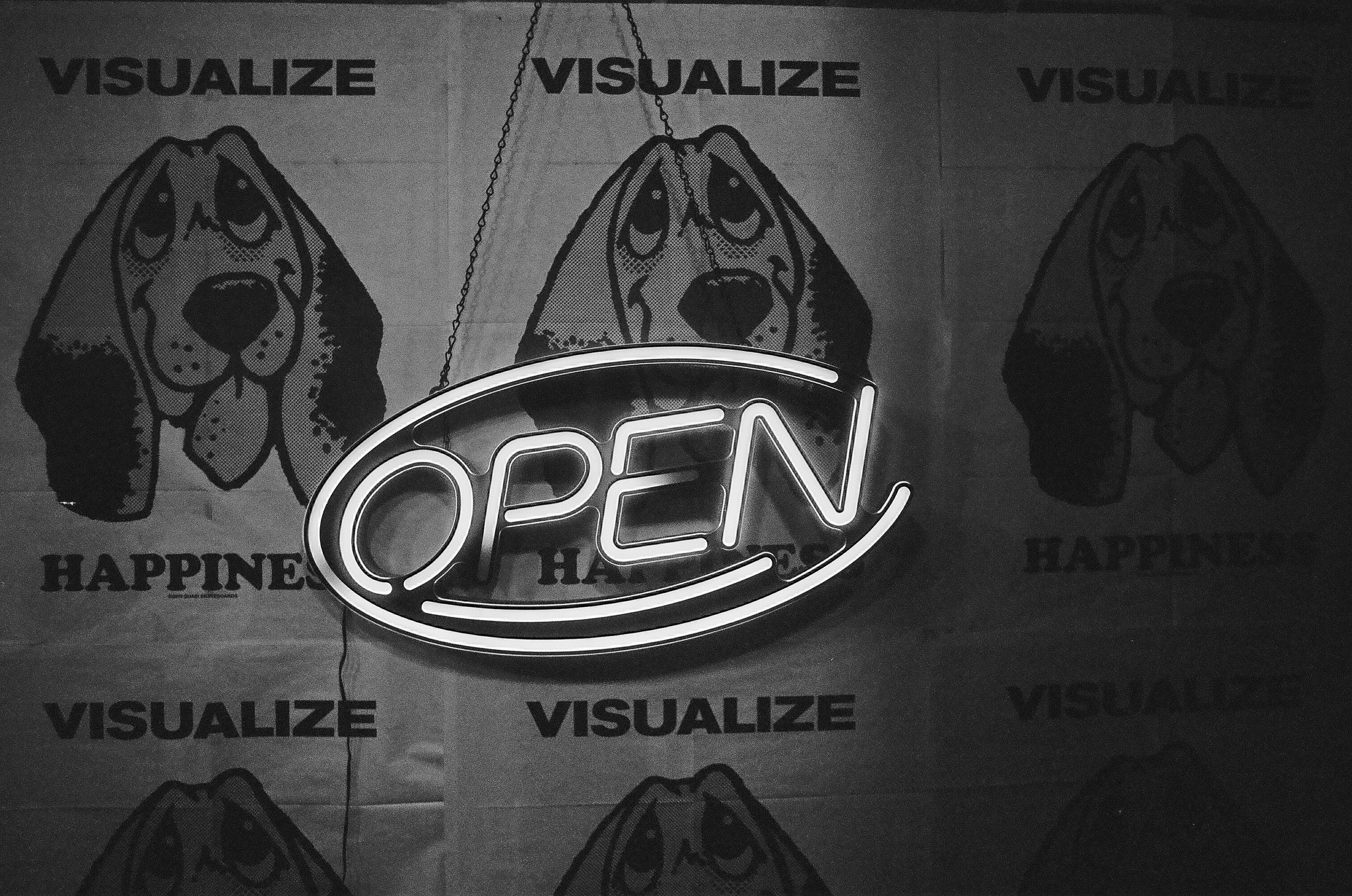 We all have our own issues to deal with and we want everyone to know that Boarderline is always a safe place to come hang, talk, or get resources to seek further assistance.
VISUALIZE HAPPINESS IS ALWAYS "THE GOAL" BUT IT DOESN'T WORK THAT WAY FOR EVERYONE AND BY NO MEANS ARE WE QUALIFIED TO PROPERLY WALK YOU DOWN A CLEAR PATH TO HEALING YOUR MENTAL HEALTH ISSUES. WE JUST WANT YOU TO KNOW THAT OUR SHOP IS ALWAYS A SAFE PLACE TO COME HANG OUT OR EVEN BEGIN A DISCUSSION IF YOU ARE HAVING PROBLEMS AT SCHOOL, HOME, OR EVEN YOUR SOCIAL CIRCLE. SOMETIMES GETTING SOMETHING OFF YOUR CHEST IS THE START TO OPENING UP THE DOORS TO BEGIN A PROCESS OF ACCEPTING AND ACKNOWLEDGING THAT HELP IS NEEDED OR AVAILABLE TO GET YOUR BACK ON TRACK. 
MYHEALTH.ALBERTA.CA HAS MANY IMPORTANT NUMBERS FOR YOU TO CALL FOR ALL KINDS OF DIFFERENT SITUATIONS SUCH AS ADDICTION, FINANCIAL STRESS, MENTAL HEALTH, AND FAMILY VIOLENCE. 
WE HAVE OUR OWN BOARDERLINE RESOURCE CARDS AVAILABLE IN THE STORE FOR ANYONE THAT NEEDS ONE WITH NUMBERS TO HELP LINES.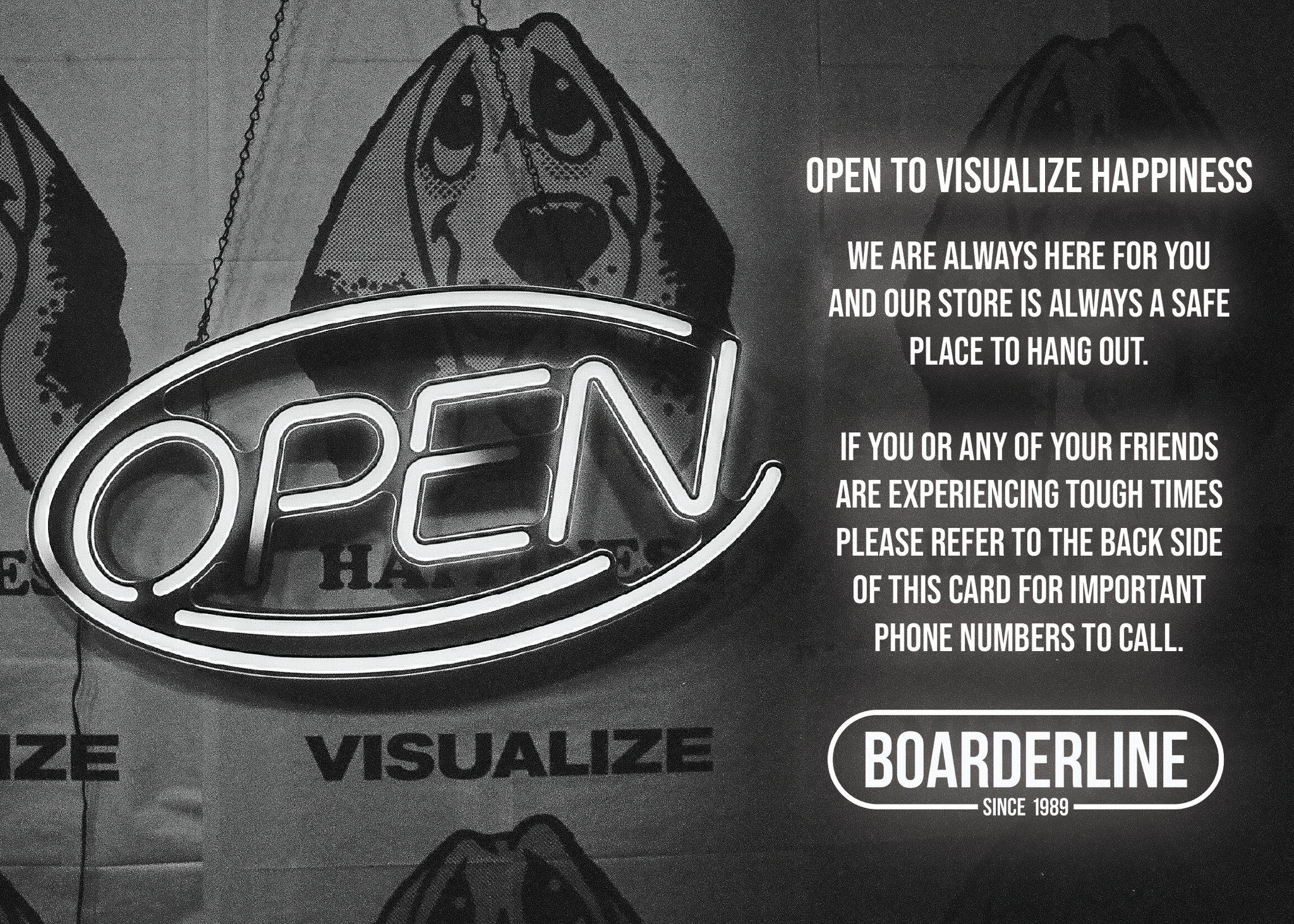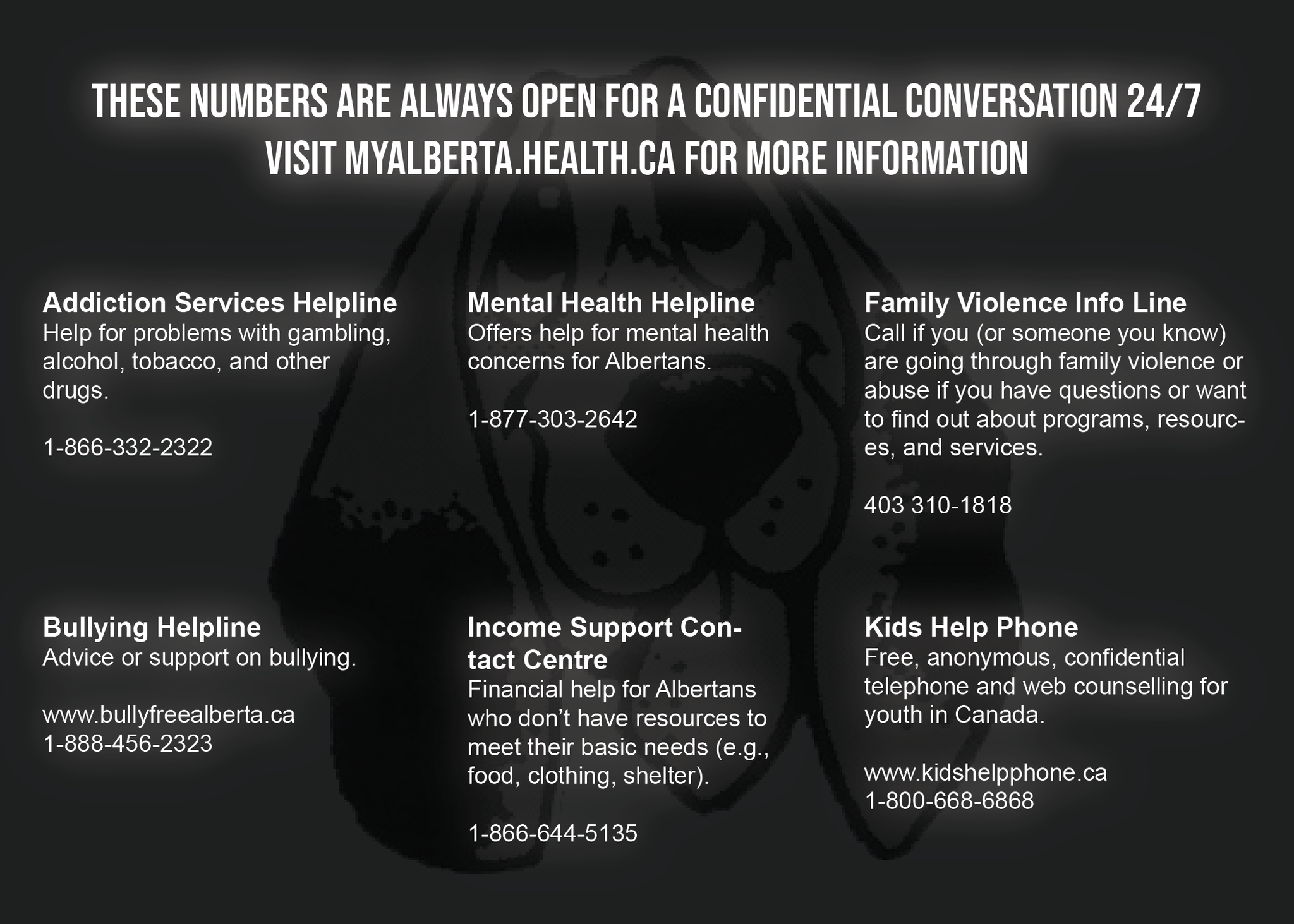 OUR SHOP IS HERE TO SUPPORT YOU AND SUPPORTING LOCAL HAS ALWAYS BEEN A TWO WAY STREET.