The Lethbridge Skateboard Association and Youth One bring skateboarding to all ages all winter long.
LETHBRIDGE SKATEBOARD ASSOCIATION HOSTS A SKATEBOARD NIGHT OPEN TO ALL AGES AT YOUTH ONE. EVERY SECOND MONDAY ALL WINTER LONG THERE'S A FREE MEAL AND SKATEBOARDING ON THE MINI RAMP. YOUTH ONE IS AN AMAZING YOUTH CENTER ON THE NORTHSIDE OF LETHRBRIDGE, ALBERTA. FOLLOW @BOARDERLINESKATESHOP ON INSTAGRAM OR FACEBOOK FOR THE NEXT SESSION. SKATEBOARDING HAS ALWAYS BEEN ABOUT THE COMMUNITY FOR US AND WE WANTED TO CAPTURE THOSE MOMENTS BETWEEN RUNS.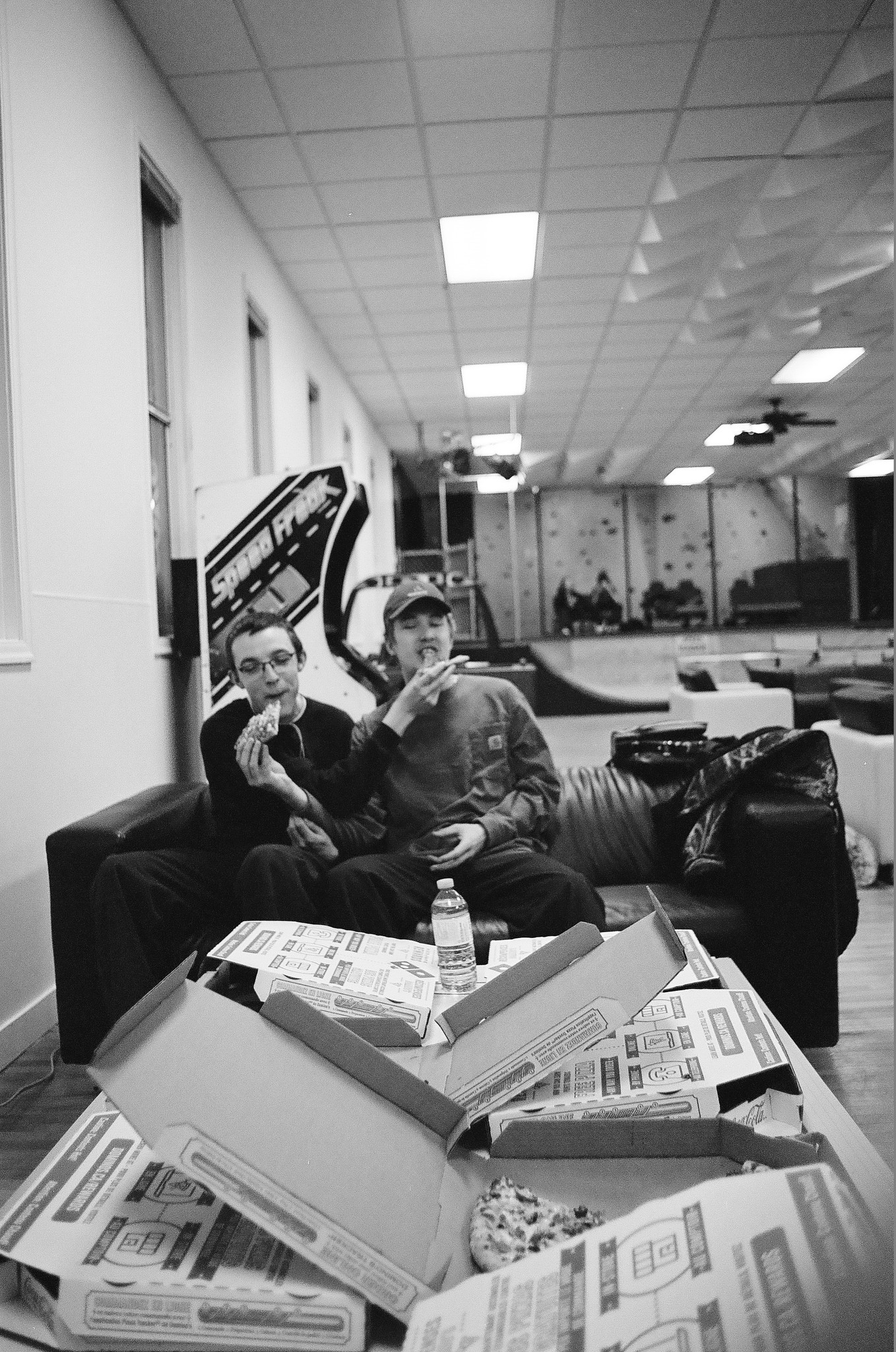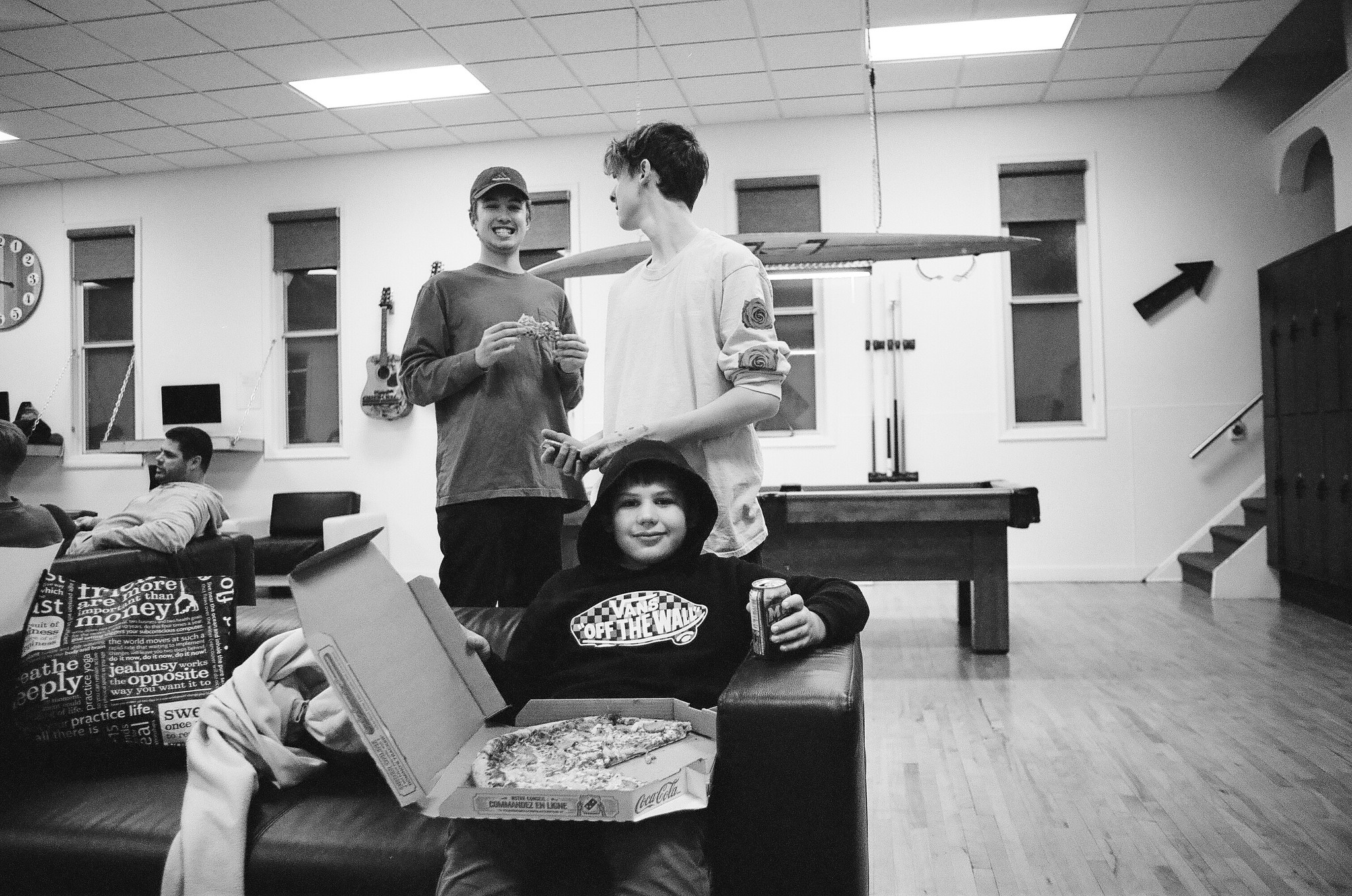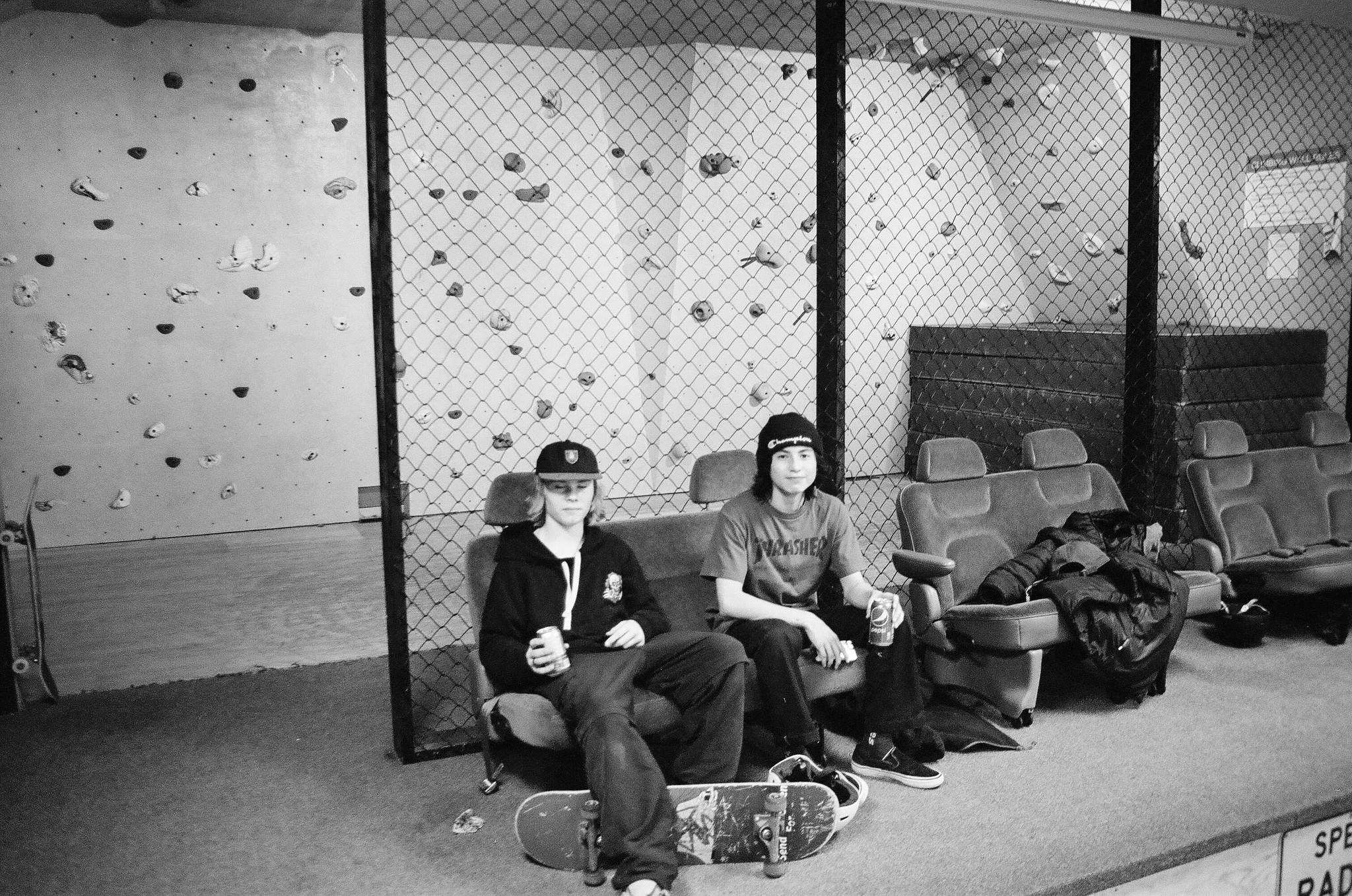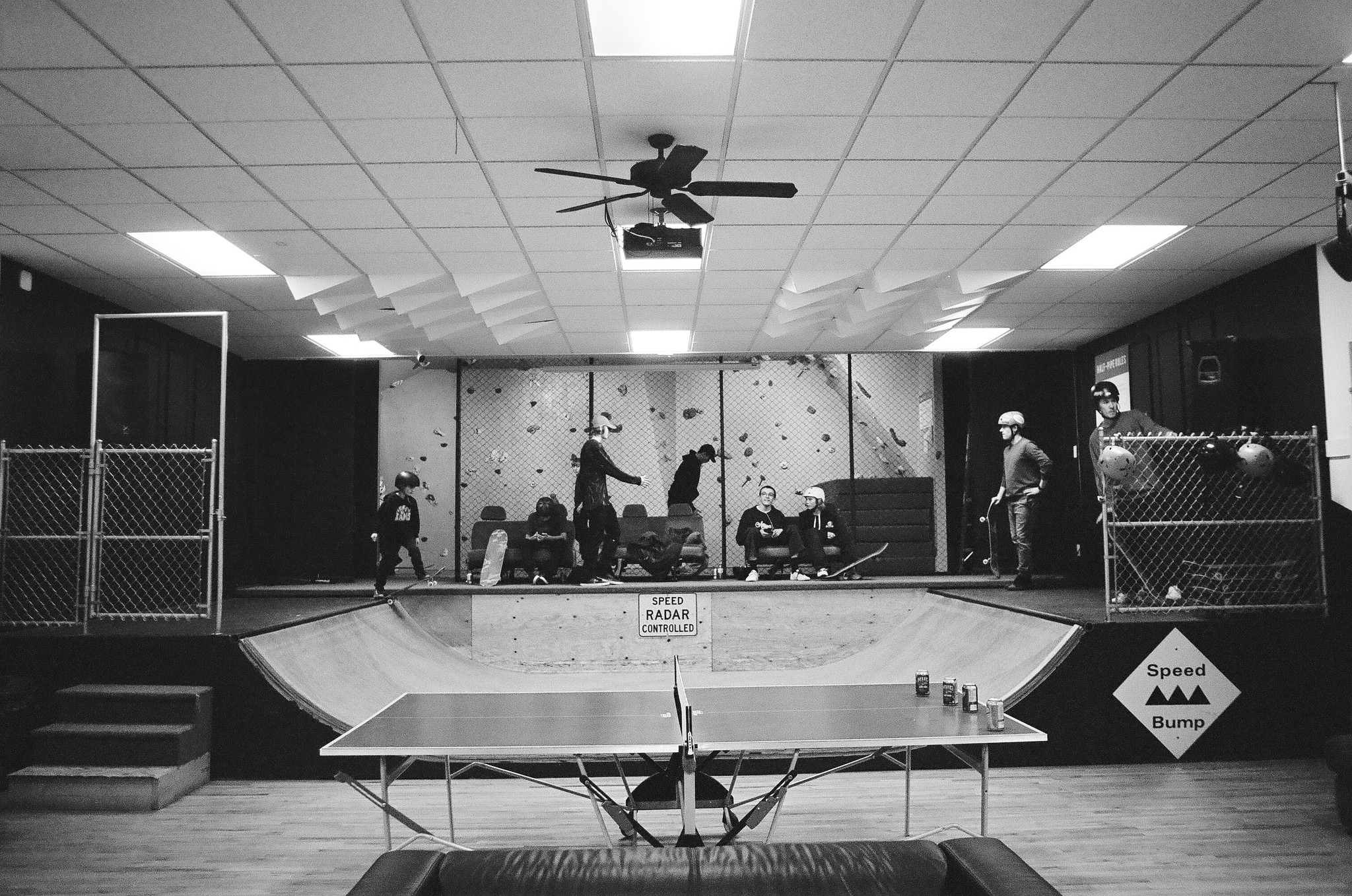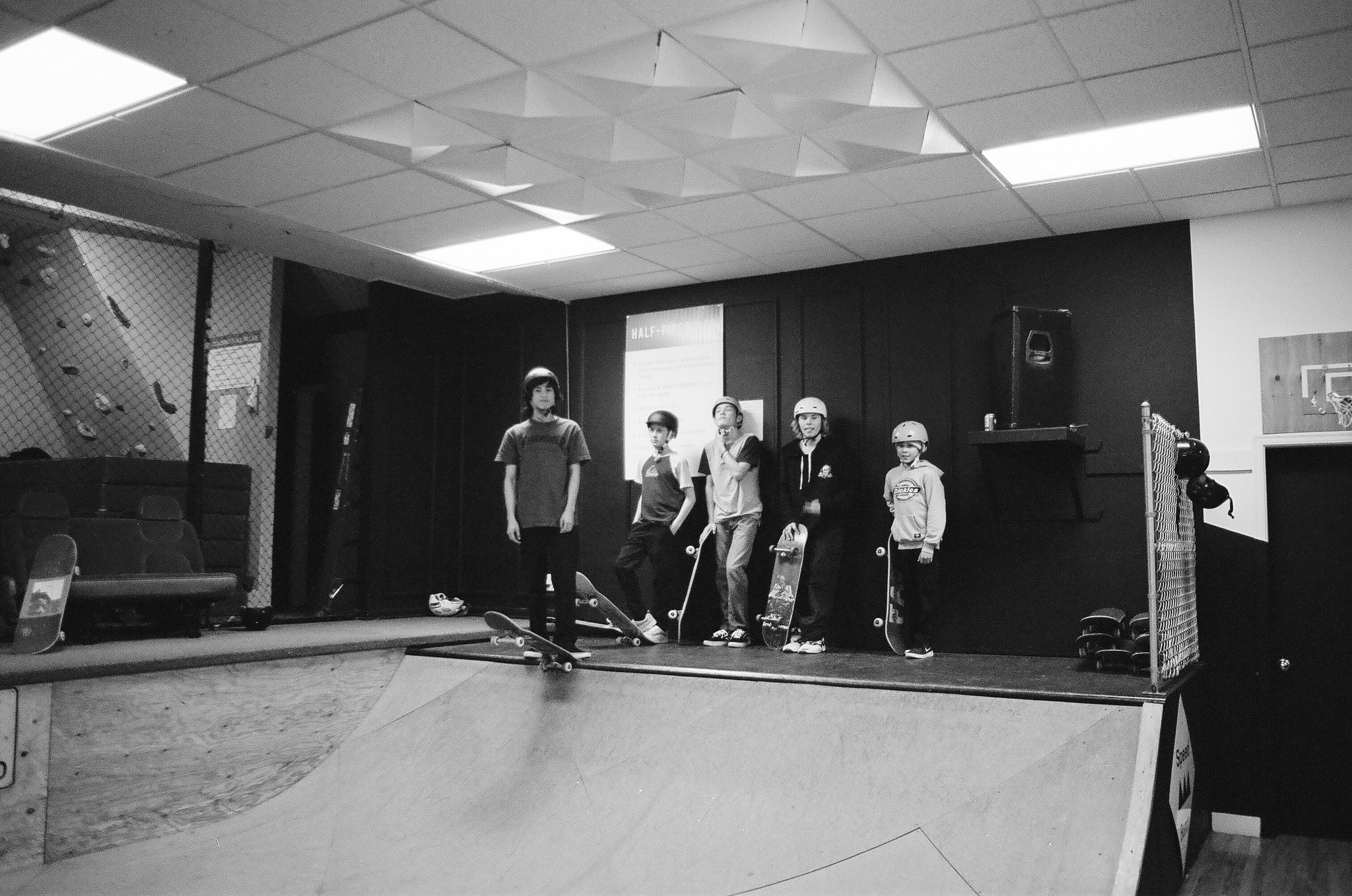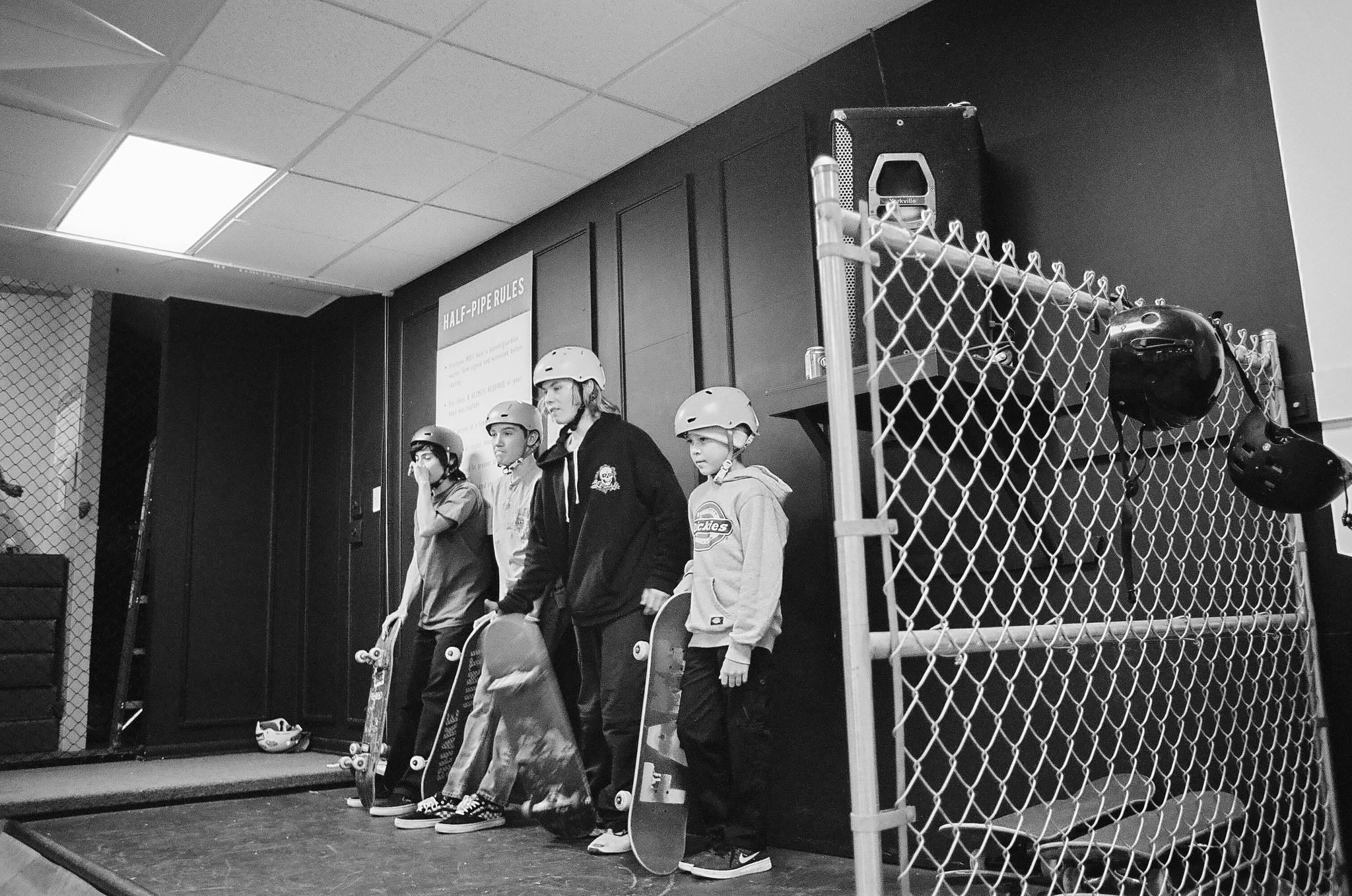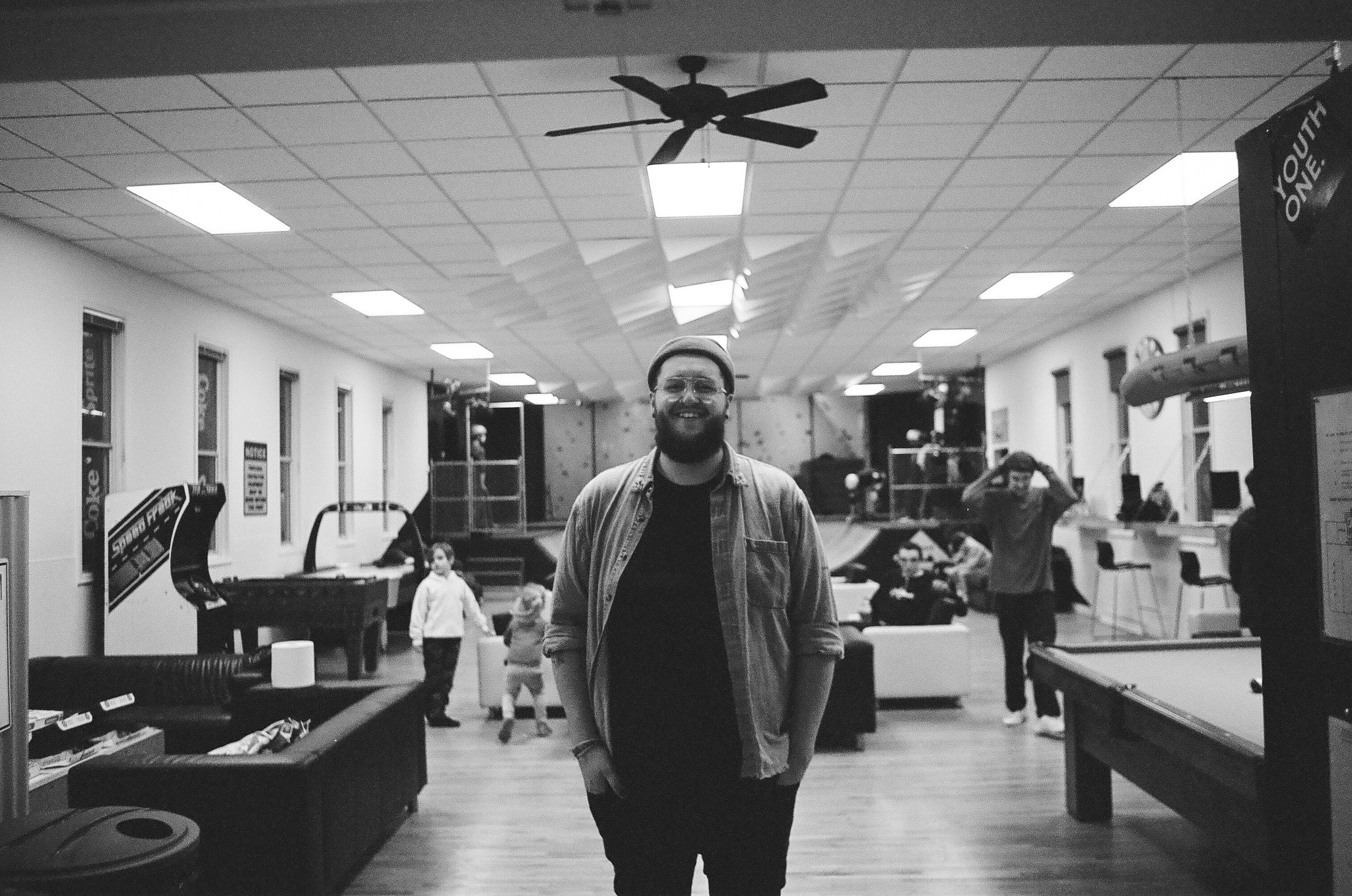 NOAH BIDDLECOMBE WORKS AT YOUTH ONE AND VOLUNTEERS HIS TIME TO MAKE SURE EVERYTHING RUNS SMOOTH FOR THE LSA SKATENIGHTS. THANK YOU NOAH FOR EVERYTHING YOU GIVE BACK TO THE COMMUNITY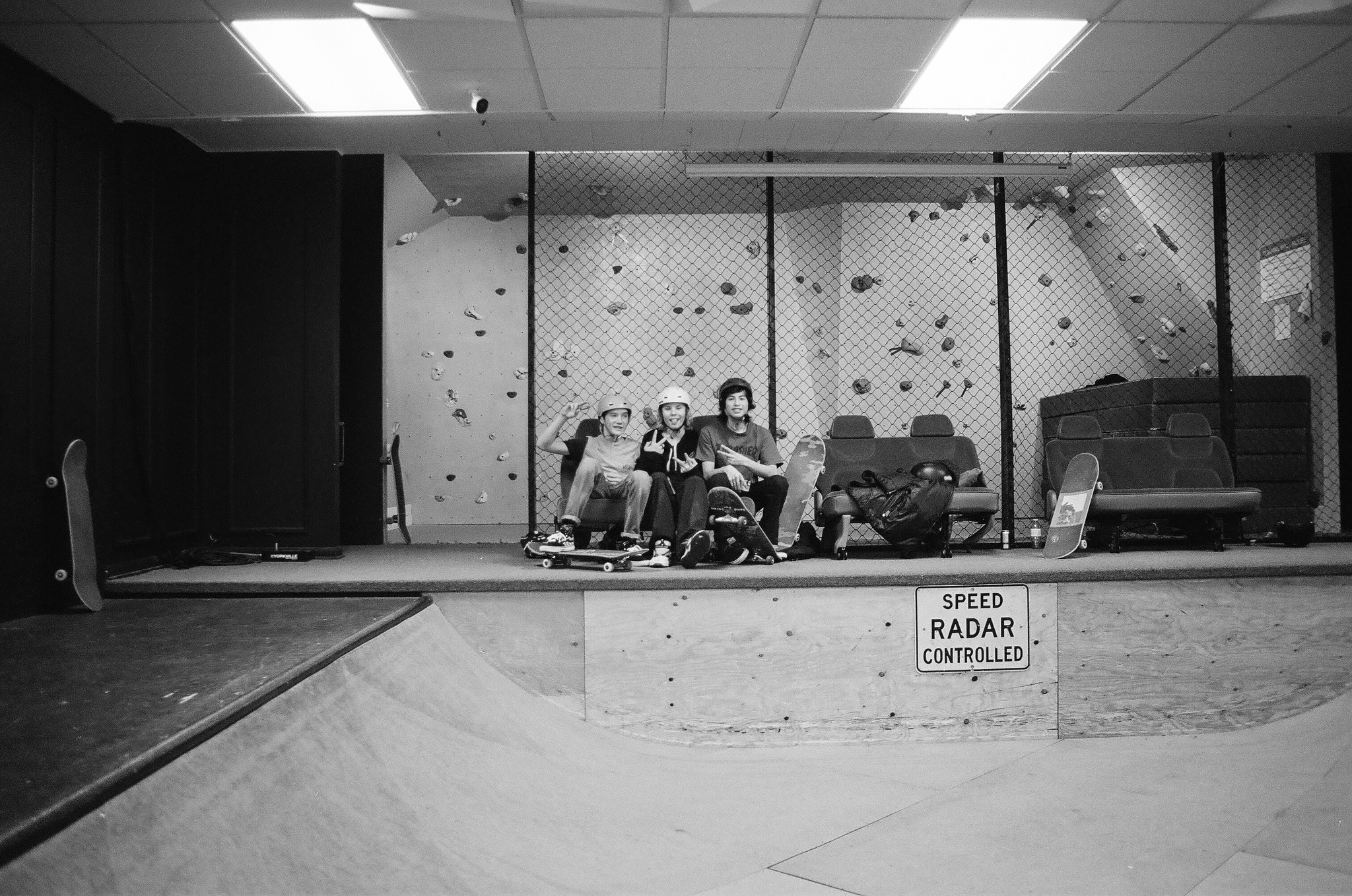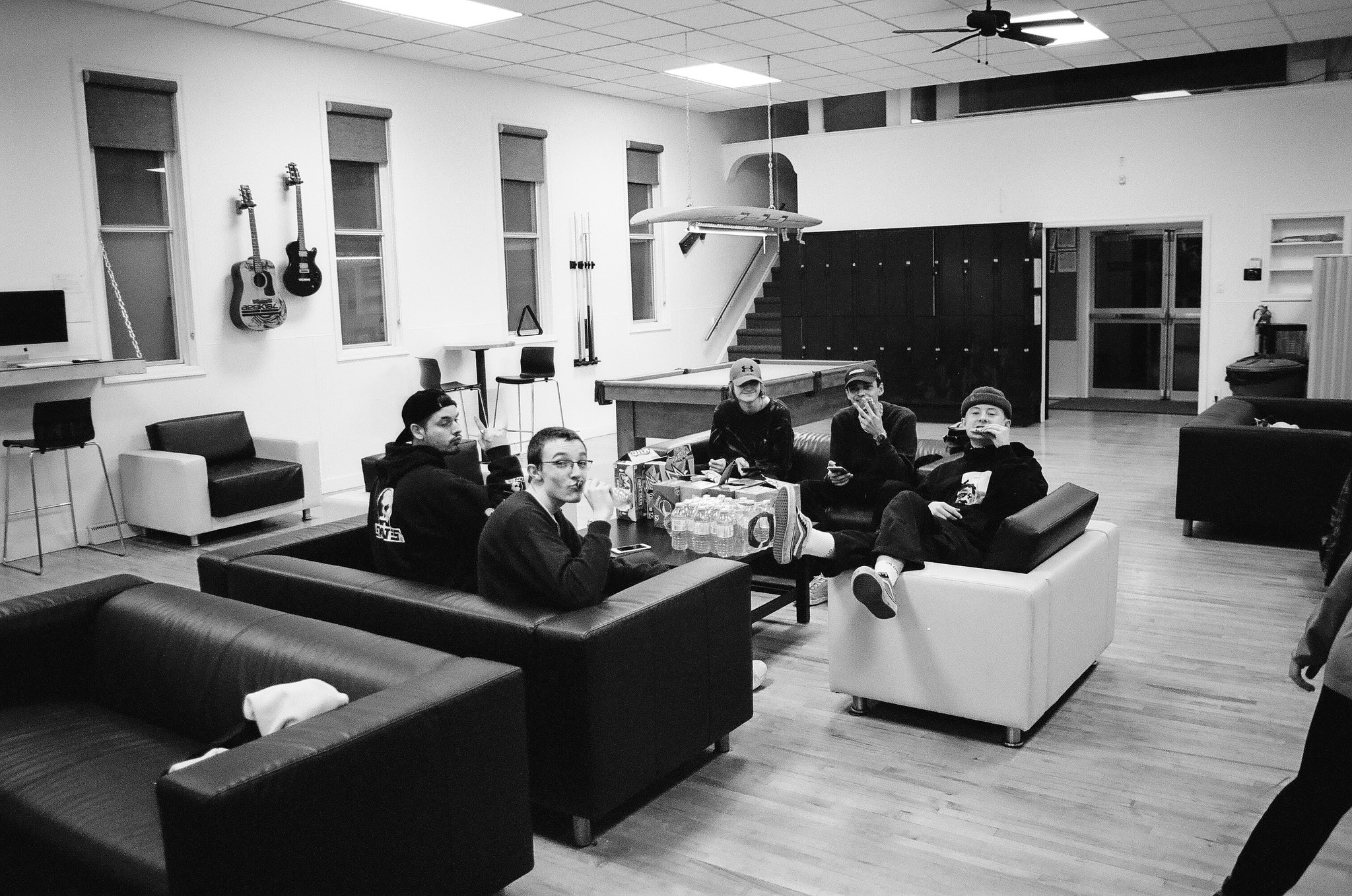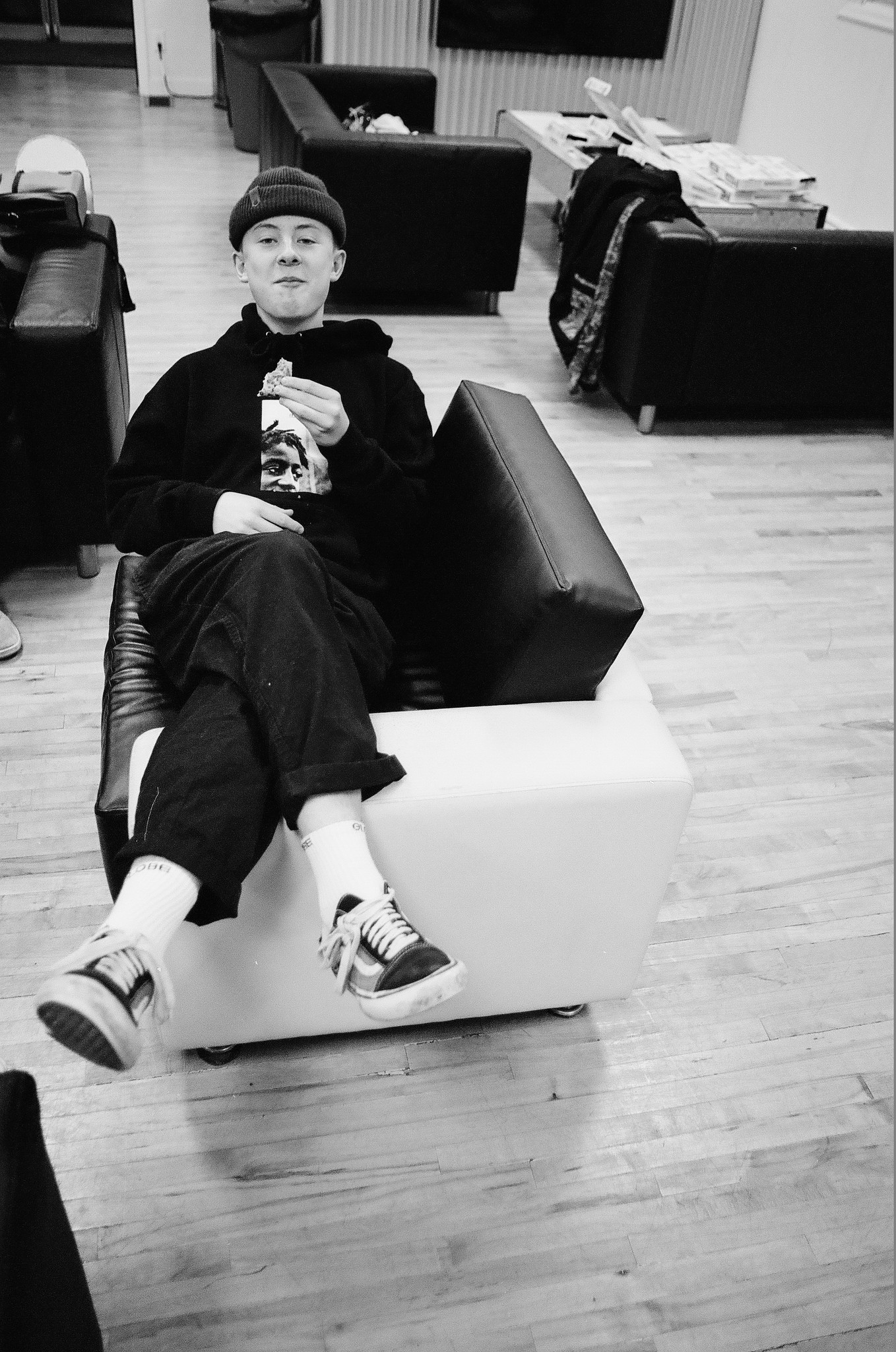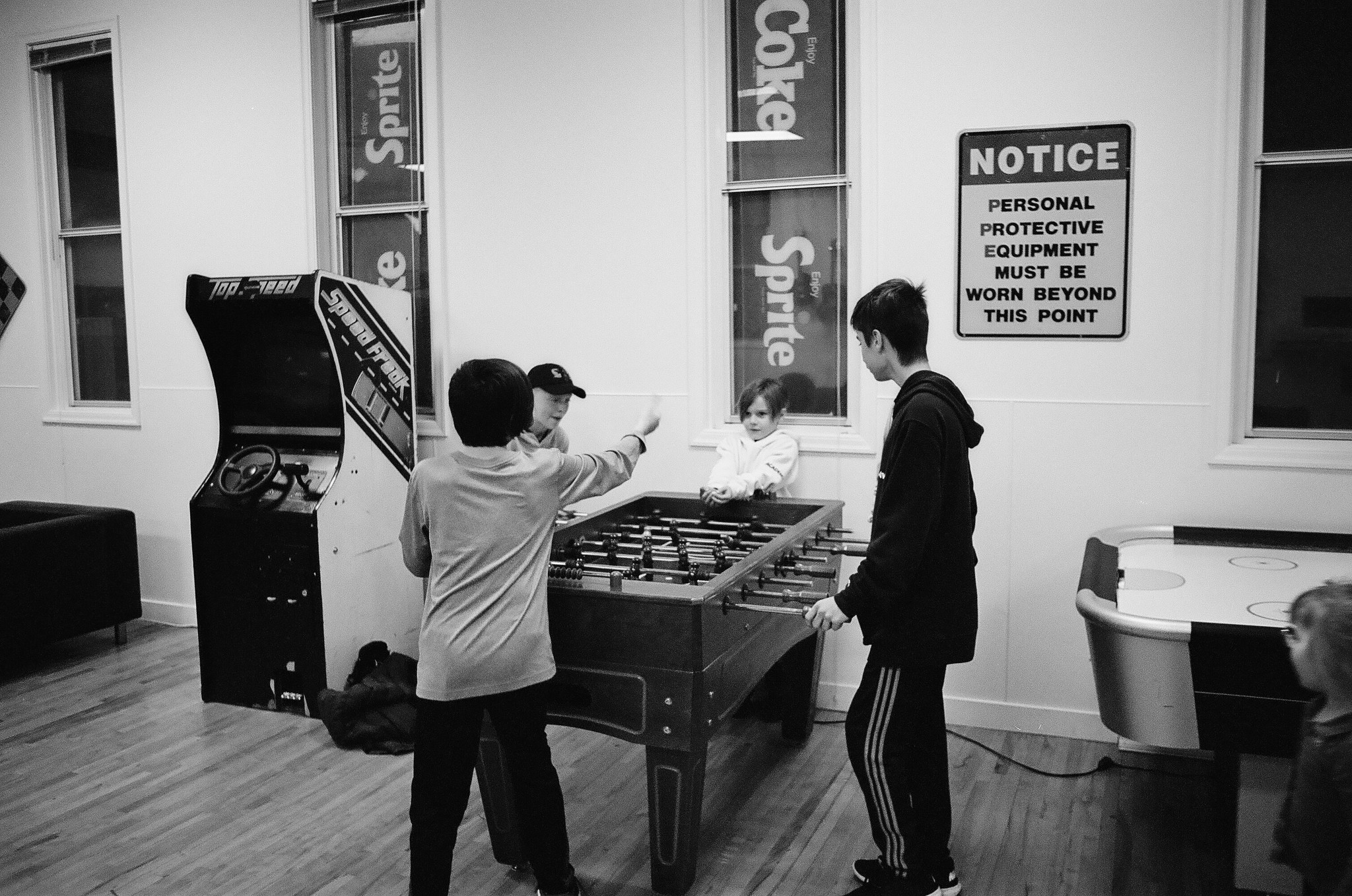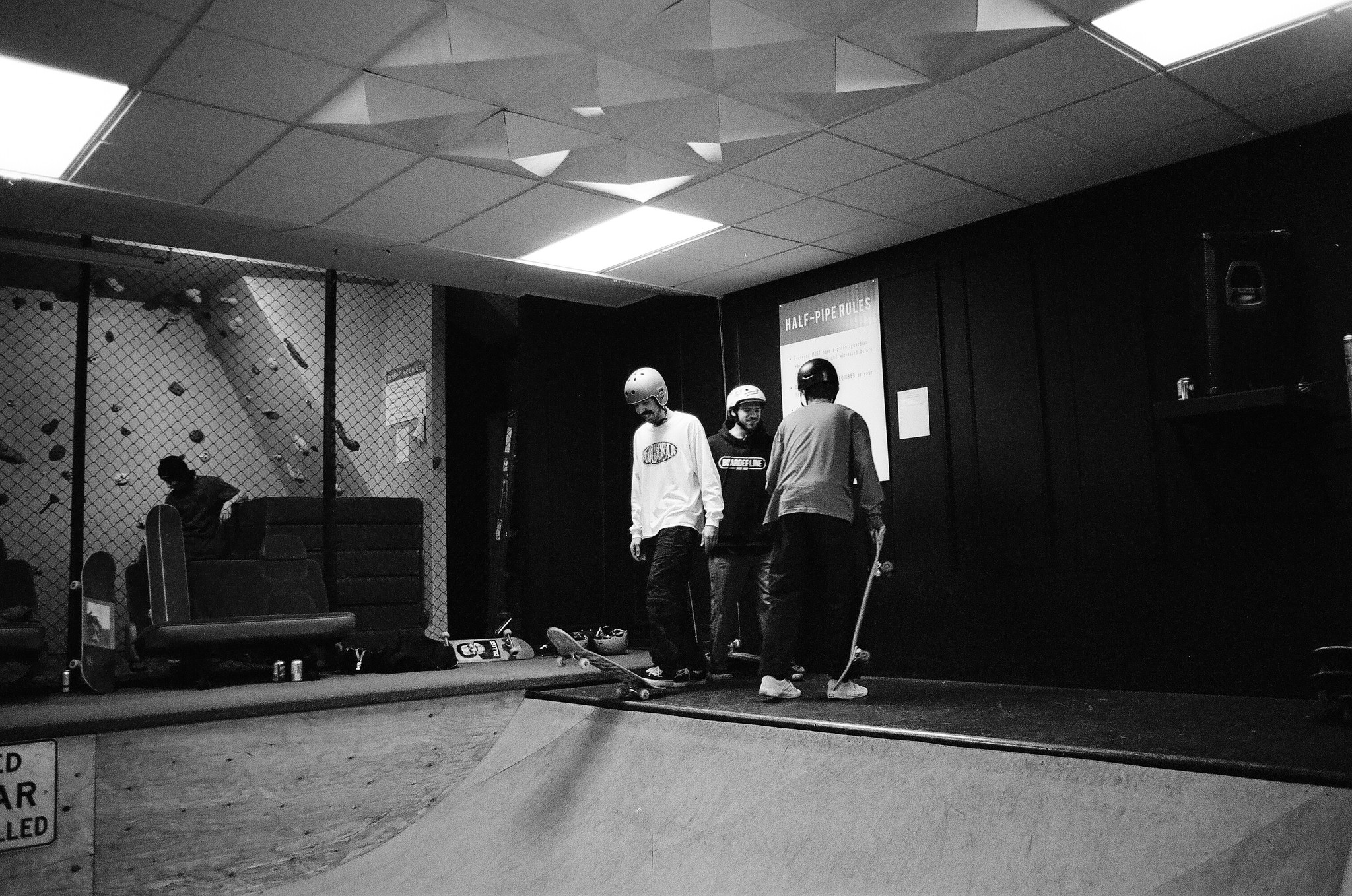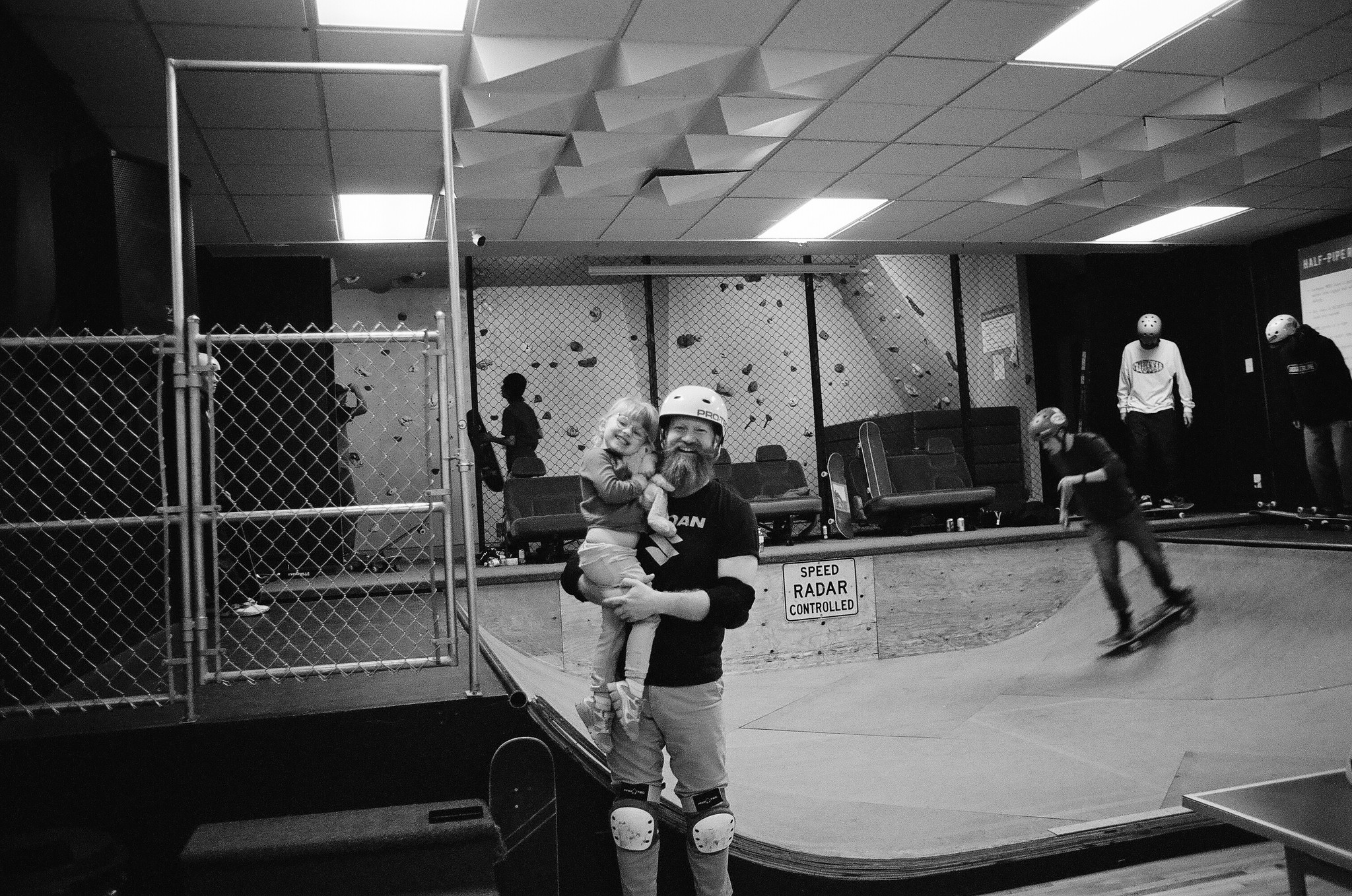 (SAM & INDIE) SAM AND RENEE RICHARDS HAVE BEEN THE LIFEBLOOD OF THE LETHBRIDGE SKATEBOARD ASSOCIATION FOR CLOSE TO A DECADE. WE WILL NEVER BE ABLE TO SHOW ENOUGH GRATITUDE TOWARDS THEIR COMMITMENT TO THE LETHBRIDGE SKATEBOARD SCENE. THANK YOU FROM ALL OF US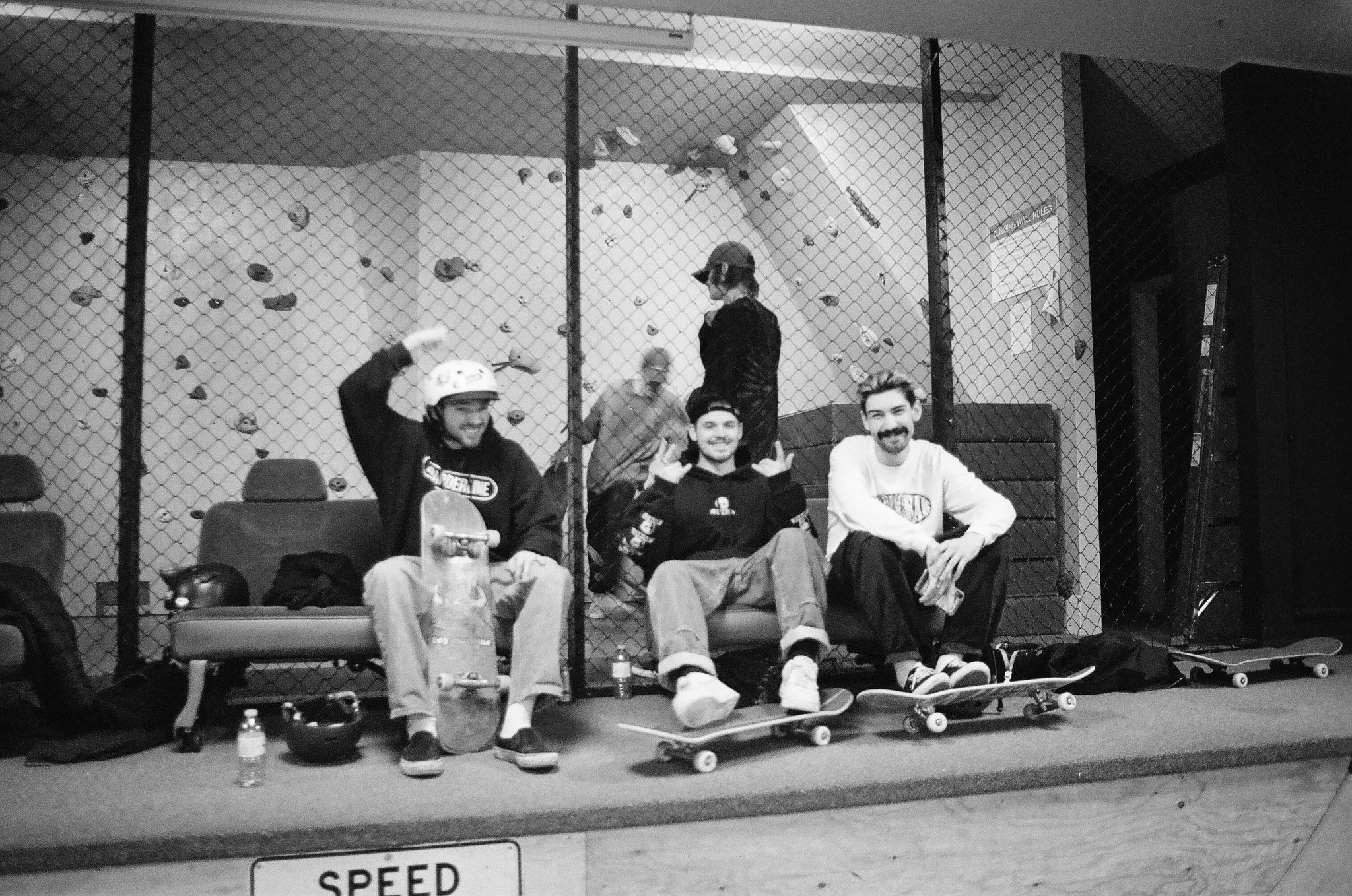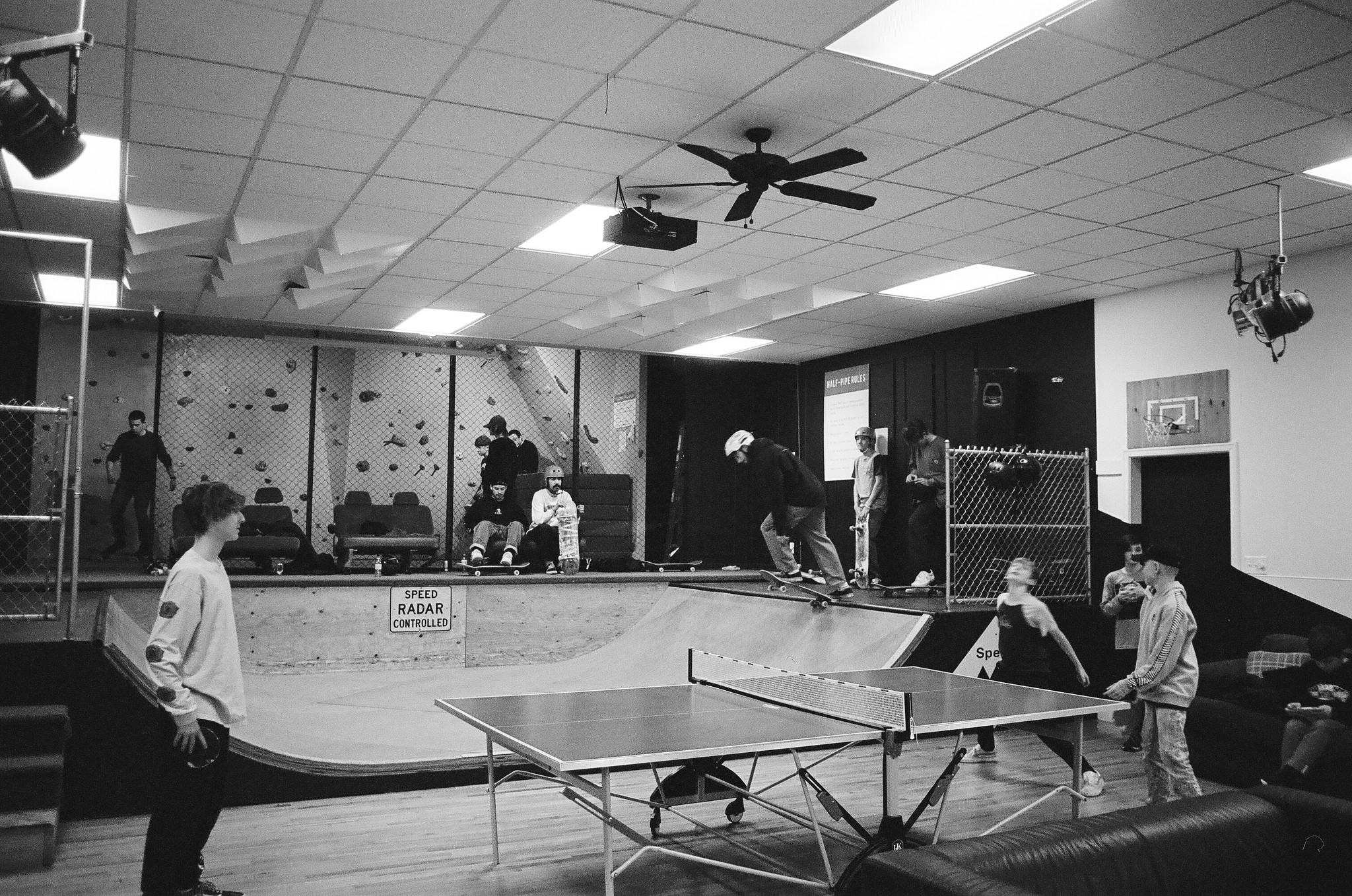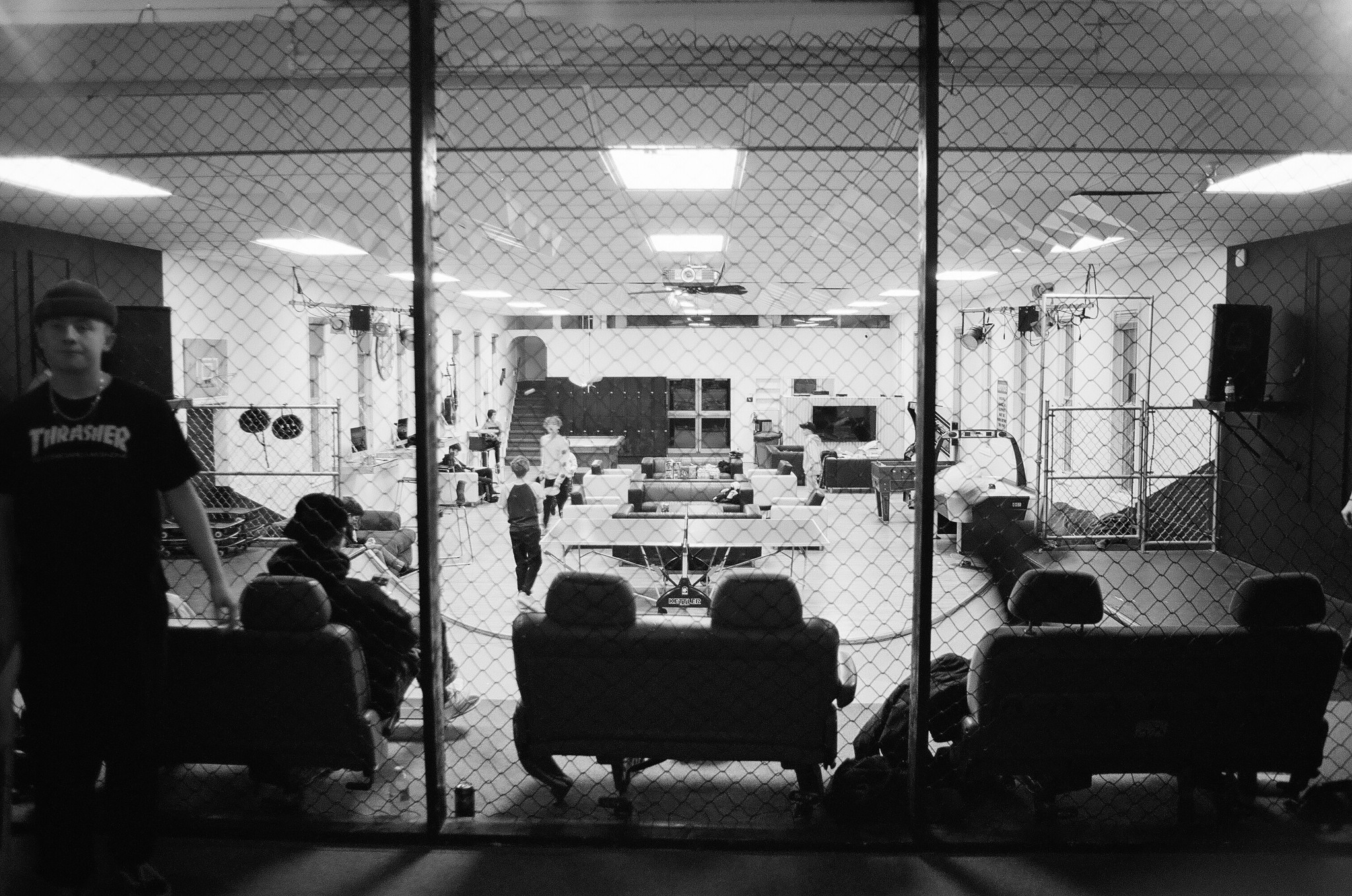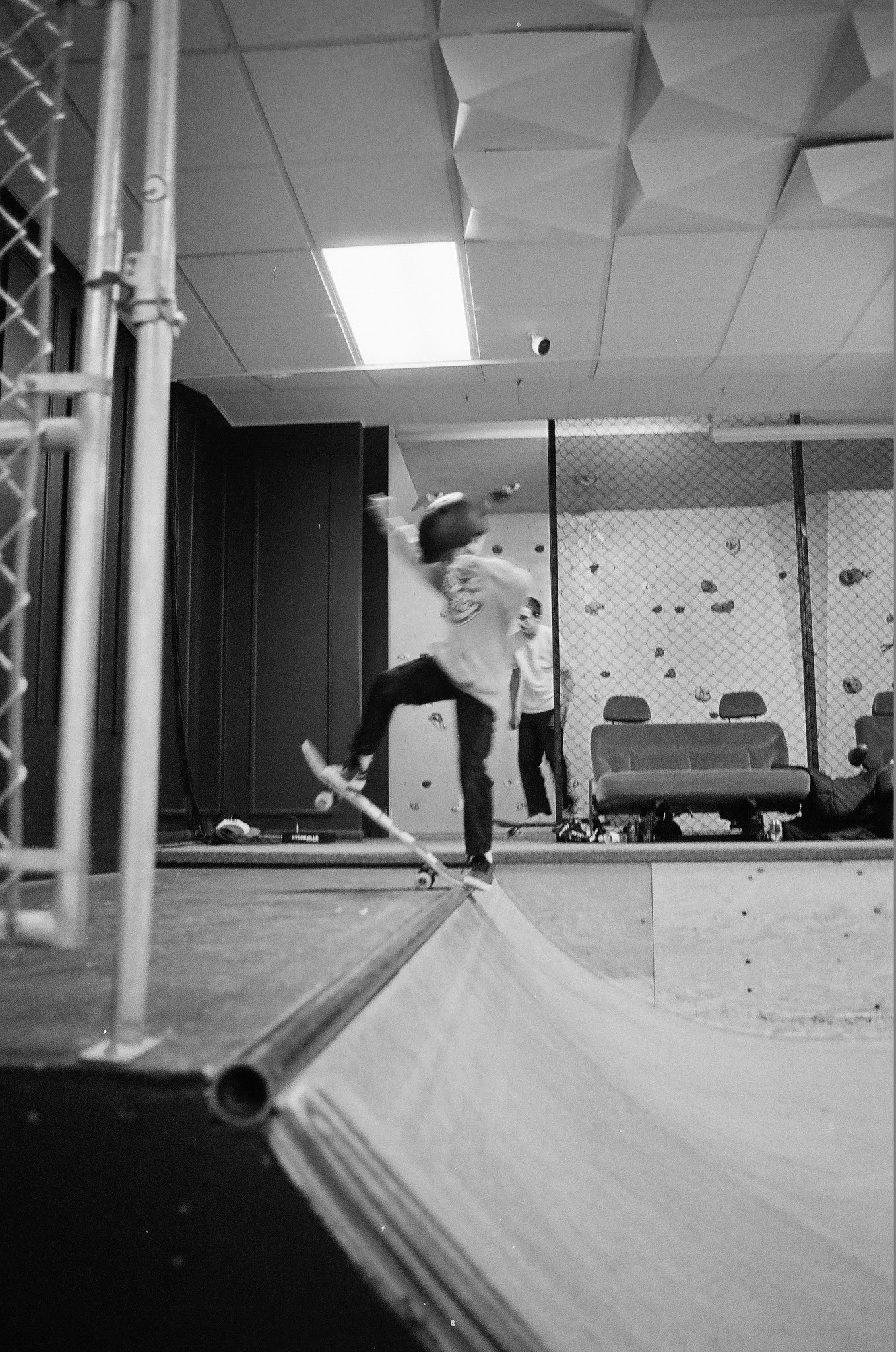 IT'S ALL WORTH IT ONCE YOU SEE LIL QUINTIN BUST OUT A BLUNT ON THE RAMP.
MINOLTA X-700 (ILFORD 400 BLACK/WHITE FILM)